Netherlands Prime Minister Warns Summit "May Still Fail" Despite Progress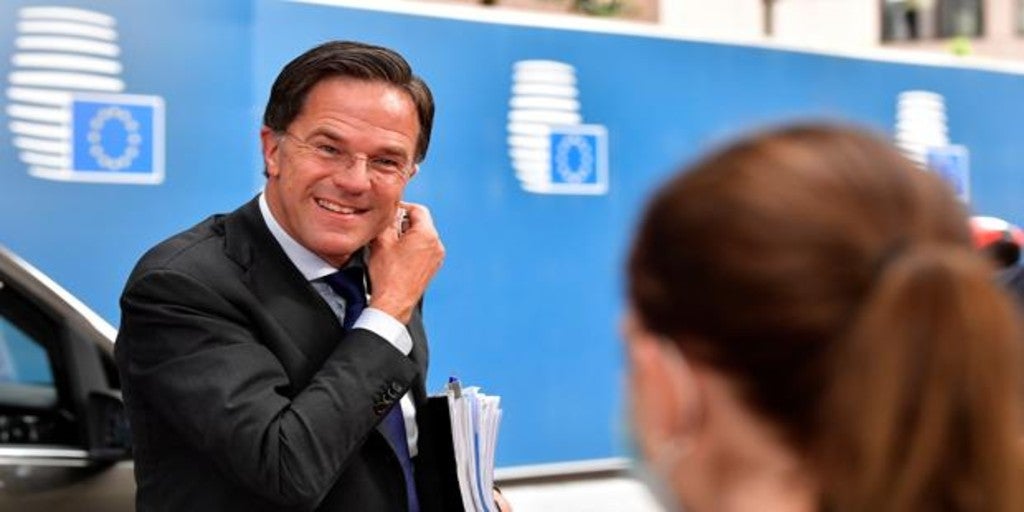 Updated:
save

Dutch Prime Minister Mark Rutte stressed Monday that "there is some progress" in the recovery fund negotiations after the coronavirus pandemic, although does not rule out that the European summit "may still fail" because he insists that the subsidies that are authorized must go with reforms supervised by the European Council.
"I think there is some progress on the matter. You know, for the Netherlands it is very important to maintain the reimbursements (being a net contributor to the European budget), to enforce the reforms in exchange for loans, and if these become subsidies, the reforms must be imposed giving the European Council a decisive role, "he warned.
Speaking to journalists on his way out of the meeting this morning, the head of the Dutch government promised to "fight hard" to achieve the conditions it demands on behalf of the Netherlands, and acknowledged that "we are not yet there" to approve the final proposal at a summit that today enters its fourth day.
"We are still not sure that (the summit) cannot fail, but it seems a little more hopeful than when I thought it was over last night," he recalled, assuring that the summit was "very close" to reaching a standstill this Sunday. .
The meeting between European leaders, which began last Friday with a forecast of lasting two days, will resume on Monday afternoon.
We're not here for someone's birthday party. Everyone is here to defend the interests of their own country. We are all professionals and we all respect each other, "insisted Rutte, asked about the tensions and difficulties with his European colleagues, who for the most part reject the harsh conditions that it seeks to demand for the fund.
The Netherlands, Austria, Sweden and Denmark, now supported by Finland, are known as "The four frugal", or the "stingy" among the Dutch press, and try to impose strict conditions on those who access the loans and subsidies of the recovery fund.
Yesterday, the President of the European Council, Charles Michel, called for unity among European leaders and urged to conclude an agreement, reminding them that there are more than 600,000 deaths from the coronavirus in the world, which has not only caused a crisis. health but also economic in the most affected countries.