Netflix's price plummets more than 20% after losing 200,000 subscribers from January to March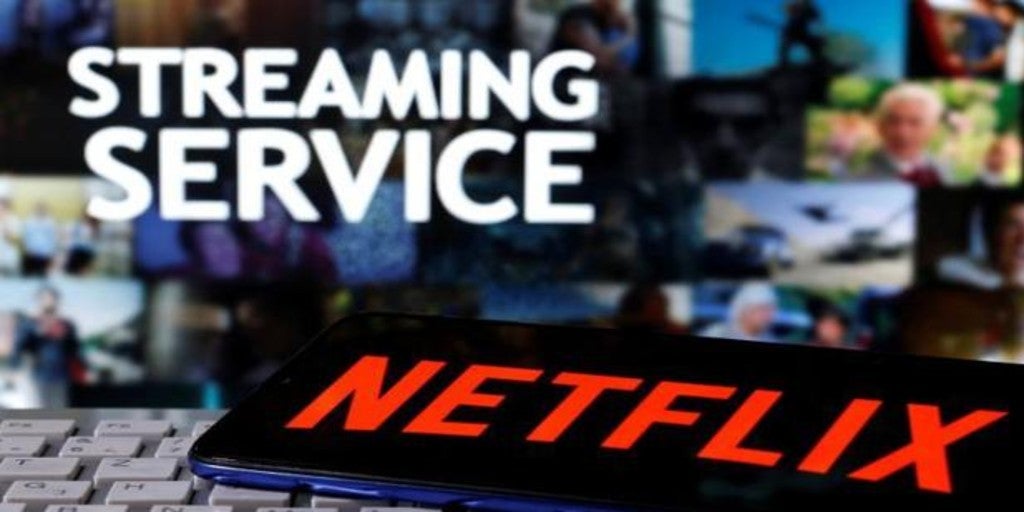 Theresa Sanchez VincentFOLLOW, CONTINUE
Updated: 04/20/2022 11:59 a.m.
Save
Related news
bump of
the price of Netflix after announcing the loss of 200,000 subscribers and profit stagnation from January to March. The results presented are far below those expected by the streaming platform, since the company's managers calculated to attract 2.5 million customers worldwide during the first quarter. Finally, and despite the initial optimism, the multinational recorded a drop in subscribers compared to quarterly and thus marked its first decline in the number of customers in the last decade.
Business results were also lower than expected with a net profit of 1,597 million dollars, below the 1,706 million it reaped during the first three months of the previous year.
Consequently, Netflix shares marked a fall of more than 25% in the 'after hours' trading, after having closed the session on Tuesday with a rise of 3.18%. So far this year, Netflix has left more than 40% of its value on the stock market and if the collapse noted in trading after the close of Wall Street is ratified, the collapse could rise to 60% if the price from the beginning of the year.
After the accounts were made public, Netflix argued that these results reflect the impact of the interruption of its service in Russia, as well as the suppression of all payment accounts from this country, a circumstance that led to a cut of 700,000 subscribers. According to platform calculations, without the loss of Russian subscribers, the number of subscribers would have increased by half a million users.
Likewise, the company related its stagnation to the rise of new competing platforms, such as Disney and Apple, which are also stealing part of the subscriber pie. "In the short term we are not increasing revenue as fast as we would like," they acknowledged from the streaming company, based in Los Gatos (California), in a letter addressed to their investors.
Although the pace is slower than expected, the company's revenue figure increased by 9.8%, to 7,868 million dollars (7,293 million euros) from January to March and the multinational forecasts that turnover will grow by 9, 7% year-on-year, up to 8,053 million dollars (7,464 million euros) from April to June.
low cost formula
Meanwhile, Netflix is ​​already cooking a new plan to overcome the cut in the number of users. In order to cushion the loss of customers as soon as possible and prevent the flight to competing companies from going any further, Netflix has advanced its intention to introduce new formulas to convert users of shared accounts into customers in order to obtain higher performance. The company estimates that these subscribers who share accounts and monthly payments translate into about 100 million potential additional users.
Thus, the co-CEO of Netflix, Reed Hastings, announced during a conference with analysts that he is studying launching a lower-cost plan that would include the viewing of commercials. "It's not a short-term fix because once you start offering a lower-priced plan with ads as an option, some consumers take it. And we have a large installed base that is probably very happy where it is," Hastings said.
"We're probably not that far along, but no, I think it's pretty clear that it's working for Hulu. Disney is doing it. HBO did. I don't think we have much doubt that it works," Hastings added. "So I think we'll really get in," he clarified regarding the possibility of launching this low-cost formula.
View commentsTopics



Source link