Netflix shows 'the room of truth' in the official trailer of 'Insiders': "They have returned to play with our minds"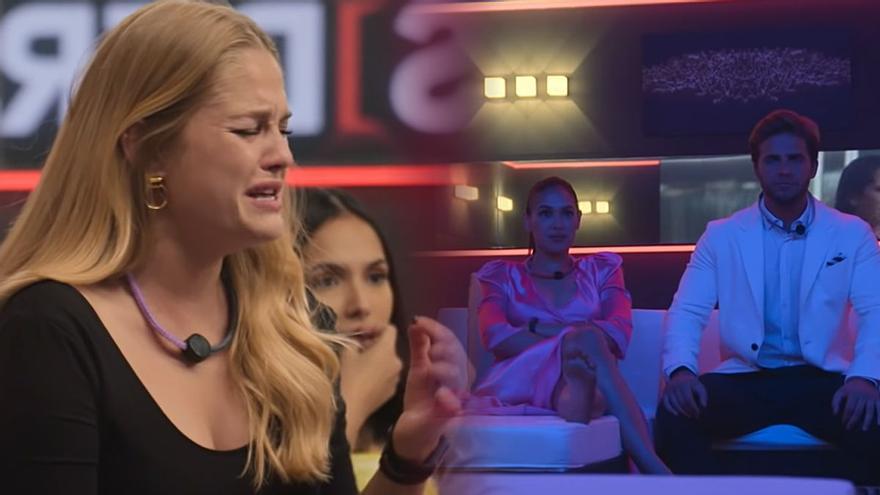 There are only six days until the premiere of 'Insiders', the format with which Netflix aims to revolutionize the reality show genre. After presenting its 13 contestants, the platform has released this Friday the first official trailer of its project presented by Najwa Nimri.
Netflix advances that viewers will discover "a new way of telling reality" with 'Insiders', whose main attraction is that its protagonists they were already participating in the reality show without knowing it. When they thought they were in the final stage of casting, the cameras were already capturing their every move 24 hours a day.
The trailer, lasting a minute and a half, shows the first images of the coexistence between the contestants and their first friction. "They have gone back to playing with our minds. We are here that we seem dull", says one of them in a total on camera.
The cinema located in the house of 'Insiders', known as 'the room of truth', will be the place where they will have to face everything they said while they thought they weren't being recorded.
This is 'Insiders'
In a world where reality shows contestants know all about it, how do you get contestants to show their true faces? Thanks to a huge human and technical effort, on a 1600 square meter set with more than 250 hidden microphones and 70 hidden cameras, 23 of them in cinematographic quality, the contestants of 'Insiders' are shown as they are, oblivious to cameras and microphones, in a return to the purest coexistence reality. It is a television experiment where anything can happen with the goal of winning the 100,000 euro prize.