Netflix sets a date for 'Amor con bail', its 'Island of temptations' with Mónica Naranjo at the helm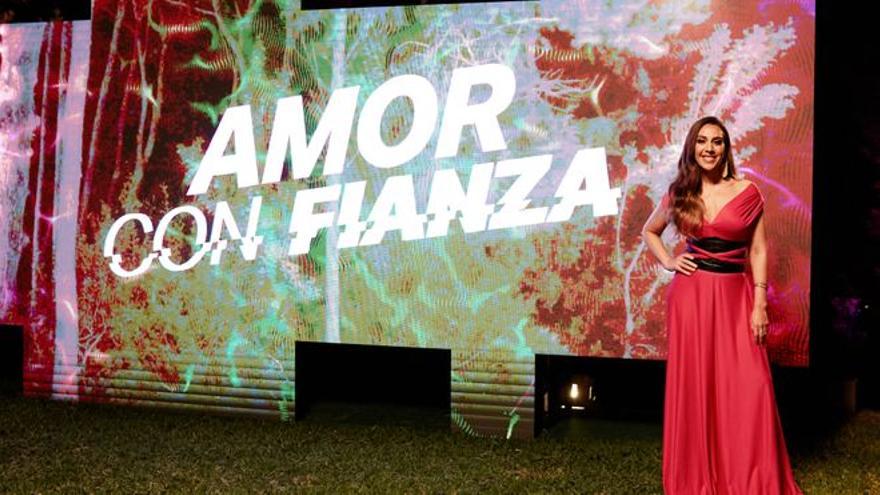 This season Netflix bets on reality shows own production in Spain. If recently it was known that 'Insiders', the new reality series with Najwa Nimri, arrives this Thursday, October 21, today the platform has set a date for the premiere of its second reality TV format in our country: 'Amor con bail' premieres on November 11 Worldwide.
'Love with surety' is presented by Mónica Naranjo, which he repeats after his experience in the first edition of 'The island of temptations'. The platform chose the voice of the Telecinco reality tune for this format with similarities: in it, 6 couples will live three weeks of madness in a spectacular villa in an idyllic setting.
"They all claim to have a sincere relationship, but now, they will have to prove it," reads the chain's note.. Couples will compete for a cash prize of up to € 100,000, "knowing that, in love with bail, lies have a very expensive price …".
This is 'Love with bail'
As the company progresses, throughout the reality show the lies and truths of the contestants will be discovered, since all will undergo the "eye detect"', a revolutionary detector that analyzes the involuntary alterations that occur in the eye when lying. Telling the truth, as painful as it is, will earn them money, but if they lie, the number will automatically decrease.
En Amor con Bail contestants will soon discover that they will have to spend time away from their partners and that they will not be alone. They will receive the unexpected visit of loves that they thought were overcome, from people who already put their relationship in danger, including their ex-partners, and from strangers with whom they share something more than affinity. The contestants may know what is going on in the other group, but will they be able to trust each other?