Netflix reveals images of 'The disorder you leave', the new thriller from the creator of 'Elite'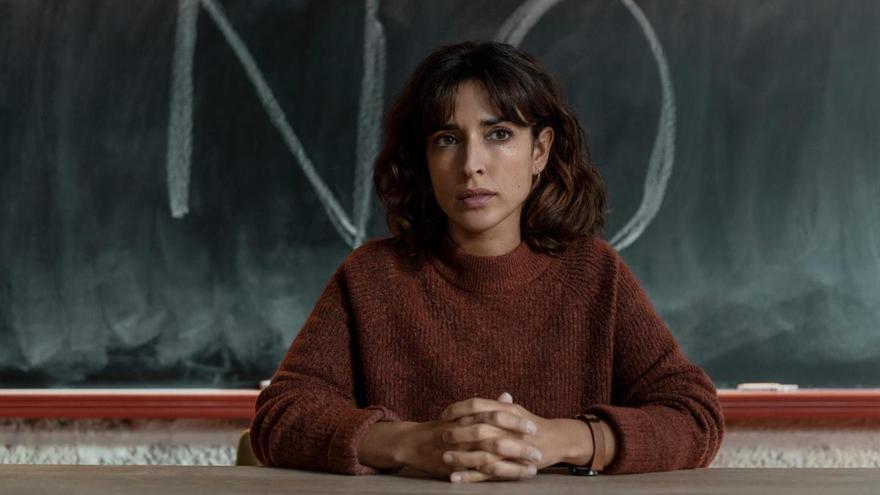 Netflix has launched the first images and the cartel of 'The disorder you leave', an eight-episode miniseries starring Inma Cuesta and Bárbara Lennie. This dramatic thriller, which will hit the streaming service in December, has been created by Carlos Montero ('Elite') from the novel of the same name by Carlos Montero himself, who won the Spring Novel Award in 2016.
Produced by Vaca Films for Netflix, 'El desorden que dejas' follows in the footsteps of Raquel (Inma Cuesta), a literature teacher who has just accepted a substitution at her husband's village institute (Tamar Novas) and that in her first day finds a disturbing anonymous note in her bag talking about the day of his death.
Thus, her illusion to teach classes will come face to face with some students who receive her with that macabre welcome and soon you will find out who the teacher you are replacing was and how it has marked everyone's life.
Aron piper ('Elite'), Roberto Enriquez ('Vis a Vis'), Tamar novas ('Fariña'), Federico Perez ('Néboa'), Susana dans ('A vida por diante'), Alfonso Agra ('Serramoura') and Xosé Antonio Touriñan ('Fariña'), complete the cast of 'The disorder you leave' with the debutants Roque Ruíz and Isabel Garrido.
The team of scriptwriters of the series is formed by the own Carlos Montero, Javier Holgado and Andrés Seara. Montero makes his directing debut with this project produced by Vaca Films. Silvia Quer and Roger Gual also join.