Netflix reunites Najwa Nimri and Alba Flores in 'Sagrada familia', the new series by Manolo Caro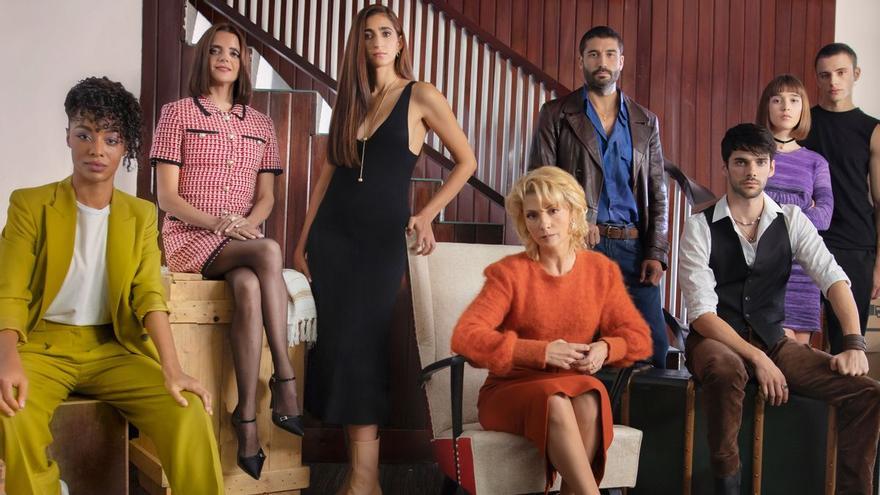 Netflix today announced a new series from the hand of a regular on the platform: Manolo Caro, creator of 'The house of flowers' and 'Someone has to die', the filming of 'Sacred Family', a new series with a powerful cast, headed by two very recognizable faces for its subscribers: Najwa Nimri and Alba Flores.
The actresses of 'Vis a vis' and 'La casa de papel' coincide again in this new series in which they also participate Álex García, Macarena Gómez, Álvaro Rico, Carla Campra, Iván Pellicer and Ella Kweku, as can be seen in the first promotional photos that Netflix has shared on its networks.
Manolo Caro has also talked about this new series on his Instagram account: "I had this idea a couple of years ago and now it is a reality. 'Sagrada familia' started its recordings in Madrid. Produced by Noc Noc Cinema for Netflix, "the Mexican wrote, thus making it clear that he devised this outside of the Discovery + project of the same name.
In this way, Nimri adds un new project with Netflix after 'LCDP' and shpw reality show 'Insiders', which opens on October 21. Alba Flores has already participated this year in 'Lost Maricón', while Macarena Gómez jumps from HBO with '30 coins' to Netflix. Álvaro Rico was part of the cast of 'Elite' and is now returning to the platform, while Álex González is planning the premiere of the series 'Inmortal' on Movistar +.