Netflix presents the 13 contestants of 'Insiders', their first reality show in Spain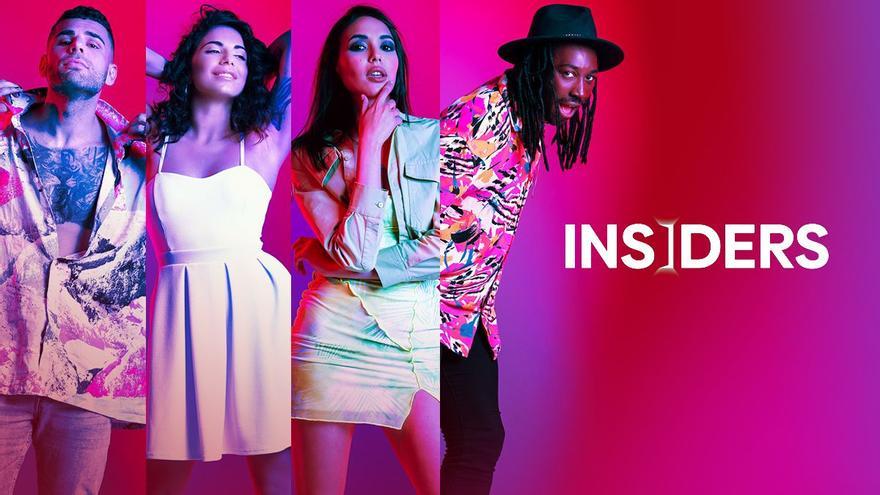 Netflix unveiled in September new details about 'Insiders', but one of the fundamental pieces of its gear was still to be seen: casting. The platform announced on Tuesday the identities of the 13 contestants that are part of this new format that will be available from next October 21.
Najwa Nimri She is the host of 'Insiders', the first Netflix reality show in Spain and one of its most anticipated entertainment bets. All contestants they believed they were in the final phase of a casting to enter a mysterious program, but what they did not know is that they were already inside. Only one of them will win the final prize of 100,000 euros.
The contestants of 'Insiders'
Seven women and six men between the ages of 21 and 35 dare with the 'Insiders' experience.
Barbara, 25 years old (Madrid)
Makeup artist It is considered a "folkloric yeyé". She is energetic, deeply emotional and without mincing words.
Cynthia, 24 years old (Barcelona)
Graduated in Tourism. He was born in Cuba and has lived in Rome for a long time. She is considered very explosive and loves to be noticed wherever she goes.
Estefanía, 29 years old (Valencia)
Student. She defines herself as a free, transparent, loving and just spirit. She arrives at the casting very much in love with her boyfriend and eager to change her life.
Fame, 26 years old (Blanes, Girona)
Graduated from INEF. The mantra of his life is to be happy at all costs.
Hugo, 33 years old (Madrid)
Chef. He recognizes himself as cultured and self-taught and says of himself that he is cold and can be cruel.
Iván Molina, 28 years old (Valencia)
Professional poker player. In the game, he only cares about winning. Your Achilles heel is impulsiveness.
Iván Míguez, 33 years old (Ibiza)
He is in charge of a restaurant. He gives everything for those he appreciates and is always aware of everything that happens around him.
Laura, 25 years old (Madrid)
Graduated in Journalism. She considers herself a sensation seeker and there is nothing she likes more than adrenaline, adventure and strong emotions.
Nicole, 27 years old (Canary Islands)
He is dedicated to social networks. It is considered a hurricane. She is temperamental and willing to do whatever it takes to win the contest.
Olaya, 21 years old (Barcelona)
Shop assistant in luxury stores. She is sociable and outgoing and claims that she loves to live life and experiment.
Peter, 24 years old (Madrid)
Engineer by day and DJ at night. He studied magic and says he has no qualms about using his skills to try to fool people.
Query, 35 years old (Chipiona)
Carnival, caretaker and councilor of tourism of his town. She comes to the casting wanting to reveal her true personality.
Tatiana, 28 years old (Málaga)
He is starting his career as a comedian. She is stubborn and ironic. It does not support lies or deception.