Netflix doubles the capacity of its production center in Madrid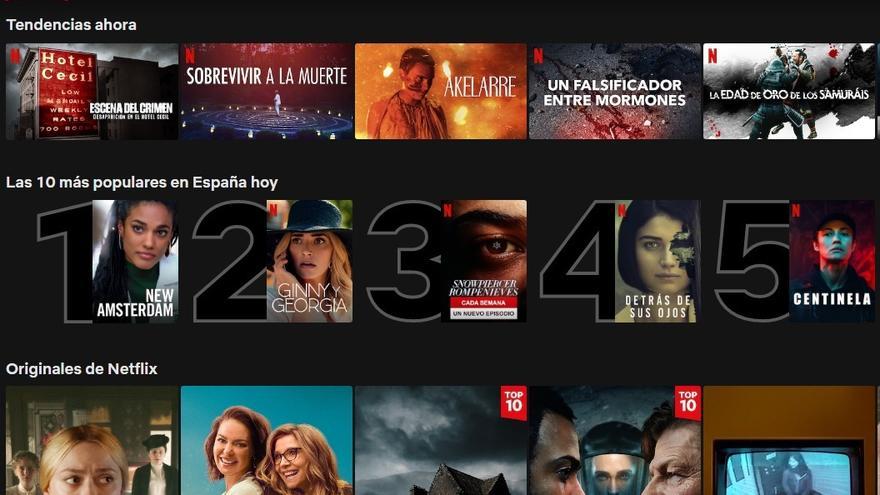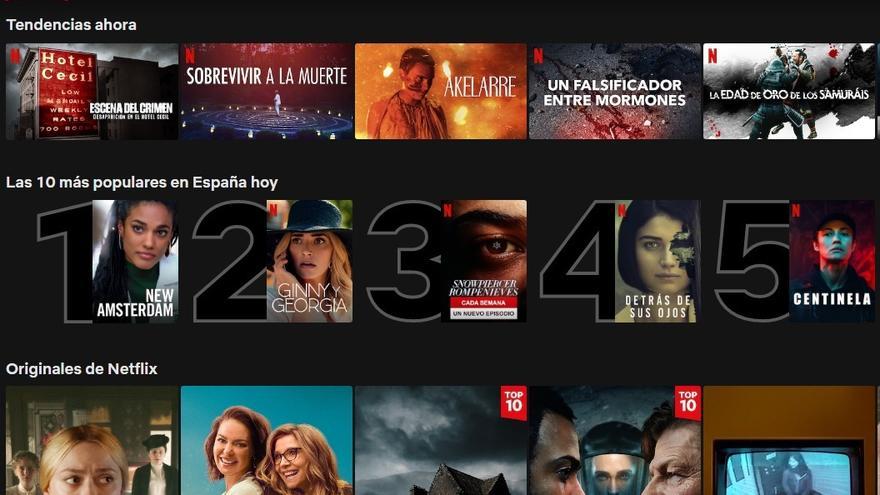 Netflix announced this Thursday the expansion of its Tres Cantos production center (Madrid) what it will double its number of sets going from five to ten, and will incorporate new post-production facilities for creators and producers.
As the company has announced, the headquarters, inaugurated two years ago, will feature, among other innovations, a state-of-the-art filming laboratory and assembly rooms that "They will combine the latest technologies and foster collaboration between professionals." The expansion is expected to be completed before the end of 2022.
"We are very proud to continue demonstrating our commitment to Spanish fiction. With this expansion, we will make the latest advances available to creators so that they can continue to tell great stories," commented the Vice President of Content of Netflix in Spain, Diego Avalos, who has ensured that Netflix will continue working "to comprehensively promote the sustainable development of Spanish audiovisuals, in all its diversity."
In an interview with Europa Press, Ávalos emphasized that Spain "is a key market" currently for Netflix and added that "this announcement further reinforces its value." "When we started the process of our first production made in Spain, we were already aware of the talent that characterized this industry," he declared.
In his opinion, in Spain "there is an incredible base and having this creative, interpretive and technical ecosystem explains the stories that are born here and their value. We are especially excited to promote those stories, bet on their diversity and contribute to Spanish fiction has a projection outside our borders ", has underlined.
In connection with the announcement of the government of Spain to promote the Plan 'Spain, Europe Audiovisual Hub', the Netflix manager has indicated that "everything that benefits the future of the sector is welcome" and has defended that the audiovisual industry has shown "to have a very positive impact from a cultural sphere, but also from a social and economic one" . "It is key in any society. In this sense, the Plan 'Spain, Europe's Audiovisual Hub 'is good news, "he remarked.
Specifically, Diego Ávalos believes that the Plan "contributes to strengthening the confidence and attractiveness" of Spain, "by highlighting the Government's commitment to the importance of this sector as engine of economic growth ". Thus, it trusts that "in its implementation and development the current reality of the entertainment world is taken into account to achieve the established objectives."
"From Netflix, we will continue to support and promote the industry with the aim of contributing to the sustainable and diverse development of the audiovisual sector," he said.
Regarding the role that audiovisual content platforms such as Netflix have played in the worst of the pandemic, the director of the audiovisual company has stated that "culture has always been the best refuge, especially in difficult times ".
"We believe that during this stage we have entertained many people through universal stories and very diverse content," he pointed out, while adding that Netflix has acted as "a window" to the world both for the creators and for their members. "This is our reason for being and our passion", he has emphasized.
Since its arrival, Netflix has released more than 50 titles made in Spain that generated more than 7,500 jobs for both cast and technical teams, in addition to 41,000 days of work for extras in productions throughout the country. In those that are underway this year (in different stages of production), the production companies are expected to hire more than 1,500 professionals, and generate more than 21,000 days of work for extras, according to figures provided to Europa Press.
Netflix has recently announced new productions 'made in Spain' and will bring three literary works by Spanish authors to the screen: 'A perfect story', by Elísabet Benavent, a novel that questions self-demand as a synonym for happiness; 'The snow girl', by Javier Castillo; and 'Hija del camino', by Lucía-Asué Mbomío, a feature debut on identity, family ties and the fight against racism.