Nerea Rodríguez: "Fighting for what you want in the end is worth it"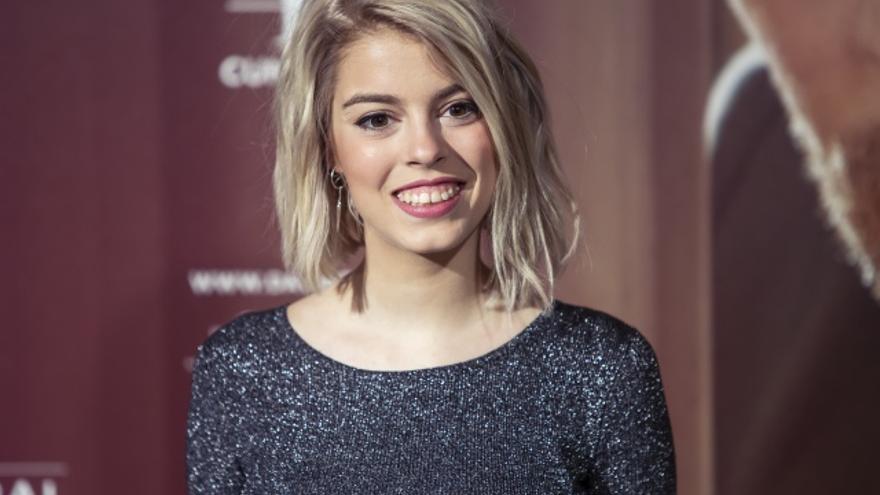 From a more mature and directed place, Nerea Rodriguez throws his first record work, 'Doble o nada', an EP in which he sought to "have all control" to talk about stories that he "needed to externalize", specifically "a stage in which there were goodbyes and also that thing of taking risks," he tells EFE. "Fighting for what you want in the end is worth it. I think that the common thread of the album is that, mixed with a romantic touch ", explains the Catalan artist, for whom you are five songs of his first album in the market constitute "goodbyes at the work and emotional level and also refer to the desire to start a new life in different areas".
His time on the television show 'Operation Triumph' in 2017 it was just the beginning of his career. At the age of 22, she has participated in the musical 'La Llamada', in the contest 'Tu Cara Me Suena' (in which she came in second place) and made her debut as a dubbing actress in the animated films' Terra Willy: unknown planet ',' Uglydolls' and 'Playmobil'. The name of her first EP, already on the street, is a declaration of intent in which she has turned "body and soul", so much so that she made the decision to self-publish and be present in all the details. "It was something that I longed for, because I am a very controlling person; if I were not an artist I would be 'wedding planner (wedding planner)'", he says with a laugh, before admitting that "the record industry is very tough. "
For the composition of the themes, he has had the participation of David Otero, Andrés Suárez and Andrés Ceballos (DVICIO), among others. "It was great working with them, I always say that I surround myself very well with great authors and great artists who give me good advice and help me improve and develop my career. The three of them have contributed a lot to the songs and we have understood each other well", Relates the Barcelona artist (Gavá, 1999). When it comes to loudness, the EP opts more for a style rock pop with music influences from the 80, 90 and 2000. "People who have heard it tell me that it reminds them of Mecano or La Oreja de Van Gogh; for me it is a compliment if I remember them, because they have marked the history of the music of Spain, although I did not take them as a reference to nothing, "he says.
The song 'Me marcho', composed together with Andrés Suárez, recalls above all his beginnings in music, where "I didn't really know where to go, so it is a farewell to my old musical stage". "At last I have awakened, being alone I feel that I am worth much more / I trace my way, now what I write is much more true", she sings in the single. This undoubtedly has to do with the fact that a couple of years ago she decided to leave the record company she worked with, Universal, to become an independent artist: "I entered this industry without having a clue of how it worked, without being clear about what kind of music I wanted to make or what kind of artist I wanted to be. Now it is clear to me and I have formed a team that trusts me ", she says proudly. Now, knowing how she wants her future to be in acting and in the music industry, she faces a mini-tour starting May 7 in Viladecans (Barcelona) and that the 8 in Madrid and 15 in Valencia.