Neoenergia, Iberdrola's Brazilian subsidiary, opens on the Stock Exchange with a strong rise | Economy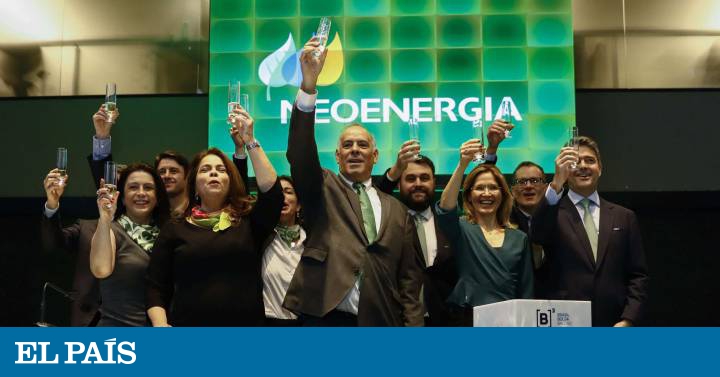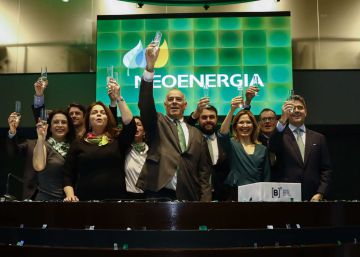 The Brazilian electric company Neoenergia, controlled by Iberdrola and one of the largest in the sector in Brazil, debuted on Monday at the São Paulo Stock Exchange. It has started in the first bars a rise of 7.7% to 16.68 reals (3.9 euros, 4.4 dollars), and has even climbed to almost 10%, although half a session has moderated to the environment of 8%. The shares came out at a price of 15.65 reais (3.62 euros, 4 dollars) in the largest public offering of sales of the year in the Brazilian market and the largest of an electric one since 2000.
The starting price of the securities valued the company, which serves 34 million customers, almost 20% of Brazilians, at almost 19,000 million reais (4,383 million euros), the company said in a statement. In the first minutes of its start the valuation has reached 4,756 million euros. With the flotation of 17% of its share capital (208 million shares), the total offer has risen to 3,255 million Brazilian reais (753 million euros). The company is now listed on the Novo Mercado index.
The Iberdrola group plans to Investing through its Brazilian subsidiary about 6,000 million euros in the South American giant during the four-year period 2018-2022. Neoenergia, which generates, transports, distributes and markets electricity, is present in 18 of the 27 Brazilian states. Its production capacity amounts to 3,700 megawatts, of which the vast majority (88%) are renewable, according to the firm.
Second try
Neoenergia shares come on the market in a second attempt after the failure of 2017, when the firm suspended the operation due to the investors' lack of interest in paying the minimum price required (15.02 reais per share), below the price of departure this Monday. At the end of 2018, the partners agreed boost the IPO again.
Iberdrola maintains control of Neoenergia, with more than 50% of the share capital, after having sold 29.7 million shares, while Previ, the pension fund of the Bank of Brazil, remains as a relevant partner with 32.9%. Before the IPO, Previ owned 38.2% and the Bank of Brazil, 9.3%. The bank has offered all its part of the company (113 million shares) while Previ sold a part (almost 65 million shares).
The exit of Banco de Brasil "is more a step in the natural evolution of Neoenergia", as explained in São Paulo Mario Ruiz-Tagle, Neoenergia's CEO. "The strategy is not going to change. The strategy has always been to grow, fundamentally, in our areas of organic growth, in distribution, continue to make investments in renewable energies, and take advantage of all the opportunities that Brazil offers to continue supporting the development of the "Brazilian energy infrastructure, added the executive that described the current moment as "transcendent".
(tagsToTranslate) neoenergia (t) subsidiary (t) Brazilian (t) Brazilian (t) iberdrola (t) brand new (t) stock exchange (t) strong (t) rise (t) energy (t) debut (t) market (t) t) são paulo (t) value (t) 4,756 million euros



Source link