Neither great discounts nor many sales in a sale marked by inflation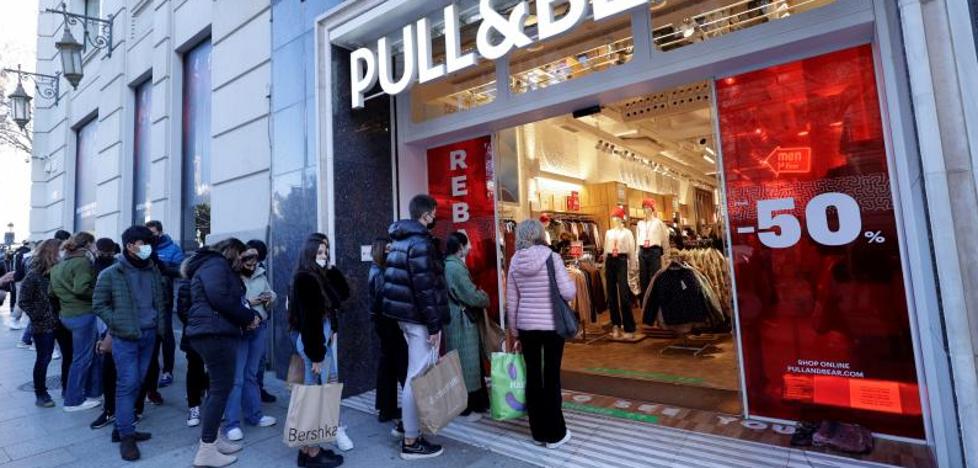 The merchants' association warns that the CPI above 10% is "significantly affecting" the purchasing power of families and, therefore, consumption
Merchants do not foresee "big discounts" or a "significant increase" in sales in these summer sales that officially started on July 1 and are marked by skyrocketing inflation, the Spanish Confederation of Commerce warned this Friday ( CEC).
This CPI that has climbed above two digits in June for the first time in the last 37 years has already been "inevitably" transferred to the final price of products, as well as to the "very high cost overruns" that they are facing in In recent months, SMEs and the self-employed in the sector, who are already seeing "reduced margins that are already low," according to the employers' association.
The CEC also emphasized that this complex inflationary scenario is "significantly affecting" the purchasing power of families and, therefore, consumption, which will logically weigh down sales and therefore does not bode well for a good sales campaign. . In the same way, the fact that establishments dedicated to personal equipment (textiles, footwear, accessories...) –which traditionally make greater use of these campaigns– will have less stock to give to will influence the avoidance of a strong increase in sales. exit with aggressive prices, having registered an improvement in its sales in recent months.
Many commercial firms have already kicked off this campaign more than a week ago, despite the fact that the official start is July 1, which has caused many small and medium-sized businesses to be dragged forward to try to compete. and not lose the sales of the first days", they explained from the confederation.
Rafael Torres, president of the CEC, stated that since the liberalization of the sales periods in 2012, these have been losing power of convocation and attractiveness to the consumer. "They are maintained by tradition, but the deseasonalization of discounts, which are chained throughout every month of the year under occasional promotions or discounts, have dissipated their impact beyond the first week," he said.
Beyond the sales, the business association is moderately optimistic for the summer in view of the employment forecasts that are being made from the tourism sector and that it is already having an impact on the business of areas such as the Balearic Islands or the Canary Islands, which are noticing a revival of sales.