Negotiations for the Cádiz metal strike are prolonged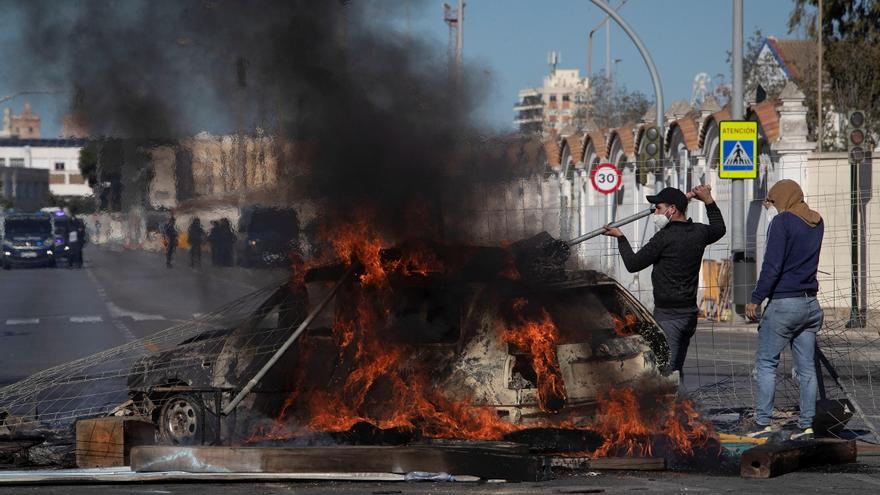 The employers and the unions of the metal sector of Cádiz continue to sit at the negotiating table, in a meeting in which, after twelve hours of dialogue, an agreement has not yet been reached that will serve to call off the indefinite striketo that the workers maintain since last Monday.
The provincial secretaries of Industry of UGT and of CCOO, Antonio Montoro and Juan Linares, and the secretary of the Federation of Metal Companies of Cádiz, José Muñoz, have been meeting since 17:00 yesterday in Seville.
The meeting was called yesterday by the Ministry of Employment, Training and Self-Employment, at the request of representatives of companies and workers in the sector, who requested a mediation to reach an agreement as soon as possible and thus solve the labor dispute in the Metal sector.
The meeting is chaired by Ángel Gallego, president of CARL, a body for permanent social dialogue and agreement in the field of labor relations, dependent on the Employment Department of the Board, and which corresponds, among other functions, to the boost to collective bargaining and the treatment of labor disputes in Andalusia.
At 5:00 this morning union sources have informed EFE that union representatives were waiting for a response from the patronal "to the work done during twelve hours of meeting", so the indefinite strike has not yet been called off.
Upon entering the meeting, Antonio Montoro explained that his only claim is that an increase in the salary of workers is agreed throughout the year 2021 equal to the rise in the CPI so as not to lose purchasing power. "We calculate that the annual average is going to be at least 3.5 or 4 percent," Montorno said.
A rise that the businessmen, also upon arrival at the meeting, insisted that they cannot assume due to the fact that the sector still carries the economic consequences of the pandemic.
They come to the meeting with their latest proposal: park the conditions that were launched at the beginning of the negotiation, such as the elimination of an extraordinary pay and monitor absenteeism of 10 percent, and establish a rise of 0.5 percent from September for 2021, 1.5 for 2022 and the same percentage for 2023.