Nearly half of dioceses went into deficit in 2020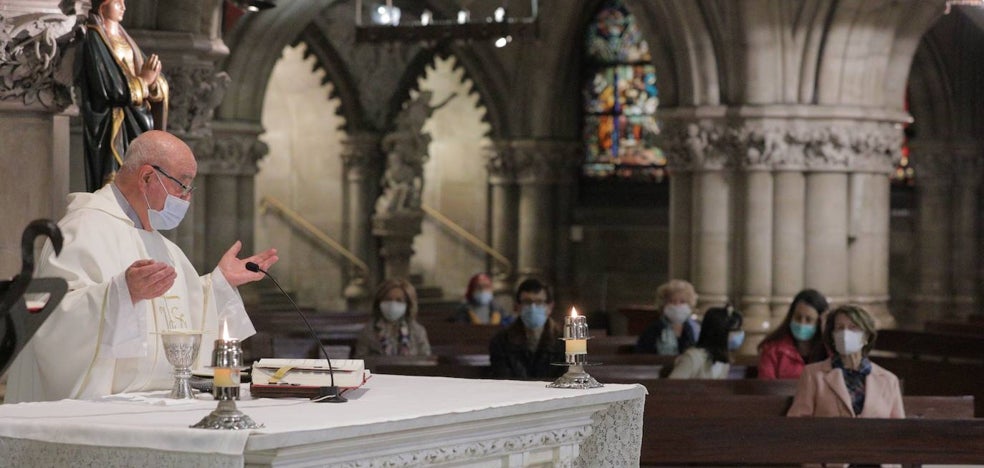 The Church developed shares worth 589.6 million euros, double what it receives through tax allocation
Almost half the dioceses of the Spanish Catholic Church (34 out of 70) entered a deficit during 2020, the worst year of the pandemic, when a confinement was decreed that lasted three months and there were important restrictions on Eucharistic celebrations. The decrease in donations caused the deficit to reach 7%, as revenues went from 335.15 million in 2019 to 310.8 million in 2020. On the occasion of the presentation of the annual activity report of the Catholic Church, the General secretary of the Episcopal Conference, Luis Argüello, argued that when the parishes were reopened, for a long time the temples were subject to capacity limitations, which caused the collection of the brush to suffer.
The annual report reflects a significant decrease in celebratory activity in the year of confinement, a drop that Argüello attributed to the closure of the temples "in high season celebrations, such as Holy Week, first communion, weddings and confirmations." "Not only were we closed for several months, but the churches opened with great capacity limitations and with the legitimate fear of attendance," he argued, while acknowledging that there is a "decrease in the historical series that also has to do with secularization".
The spokesman for the bishops stressed that the socio-sanitary and assistance activities carried out by the Church generated a value that is estimated at 589.6 million euros, double what the institution receives through tax allocation.
According to the prelates, the action carried out by the Church with its 2,419 concerted centers supposes a saving to the State of 3,985 million euros, by educating more than one and a half million students.
Tax allocation

In that year of 2020, taxpayers allocated 297 million euros to the Church, which represents the second highest figure since the tax allocation was instituted.
Social work of an ecclesial nature intensified due to the pandemic. The Church launched 680 new actions as a result of covid. In this way, more than four million people were treated in care and health centers.
The director of the Transparency Office, Ester Martín, assured that, according to the report, priests, religious and lay people dedicated more than 41 million hours to the pastoral activity of the Church, in the form of accompaniment, catechesis, formation or celebrations.
In addition, the institution dedicated more than 52 million euros to 471 projects of construction, conservation and rehabilitation of heritage. In the last eight years, it has spent 511 million euros on the care and conservation of heritage.