NC will re-enter the party registry in September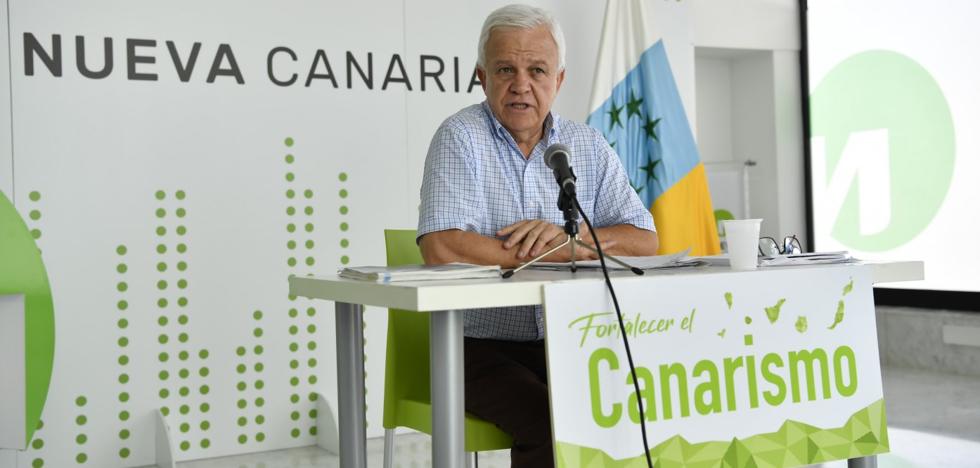 The Organization Secretary, Carmelo Ramírez, points out that "due to an administrative ruling, a formation cannot be excluded from this list
Early next month
September,
New Canary will make the necessary arrangements
to re-register in the party register of the Ministry of the Interior
using the same nameafter being excluded from this list in July 2021, a file that concluded with a court ruling to the same effect.
This was confirmed yesterday
the Secretary of Organization, Carmelo Ramírezwho indicated that "we can always form a new party", but his option now is to keep the same name because at this time
they already meet all the requirements.
It maintained that the reasons for opening the administrative file were failure to complete the
administrative obligations -such as delays in the accounts and the adaptation of the statutes-
"And they have already been presented."
In his opinion, due to "an administrative ruling, a political organization cannot be excluded from the registry" and this will be the circumstance that they assert to re-register in the new list, Ramírez said before participating in a ceremony held in
Presidency of the Government.
In parallel, they have requested the
court file -to which they will have access next month- to file a
lawsuit "Because there is a sentence that ends with the extinction of the party from the registry, not its judicial banning," he pointed out.
«New Canary Islands exists»

He explained that since Nueva Canarias learned that it had been excluded from the register of political organizations "because it does not function," they have been compiling organic information that proves that
in the last five years there has been activity.
Thus, he cited the celebration of
two congressesthe
institutional representation or that have been presented in all the
Electoral campaigns. So,
"Yes, there is Nueva Canarias". In addition, he points out, the Ministry of the Interior has been providing them with the subsidy until a month ago.
Having presented these data, he has no doubt that
there will be no problem re-entering the match record.
accounts

He also indicated that
accounts are "virtually" filedsince those corresponding to the 2018 and 2019 annuities are already finalized, while those of 2020 will be presented this week adapting them to the new accounting.
The Secretary of Organization added that the basis for the judgment and the open file was not the non-presentation of the accounts, but the
non-adaptation of the party statutessomething that was done once the 2017 and 2022 congresses were held.
Instead, he did admit that there was
"an internal mistake" with the accounts because there have been five electoral processes and priority was given to these accounts "that have been presented and accepted."
In any case, he insisted that
The notification did not arrive «nor did we find out about the opening of the judicial filel, which is what ends in the sentence».
Carmelo Ramírez understands that
it is "guaranteed" that they can stand in the next elections with the same name, since they concurred as an electoral coalition.