NC requests annulment ruling on its non-existence to go to elections with its name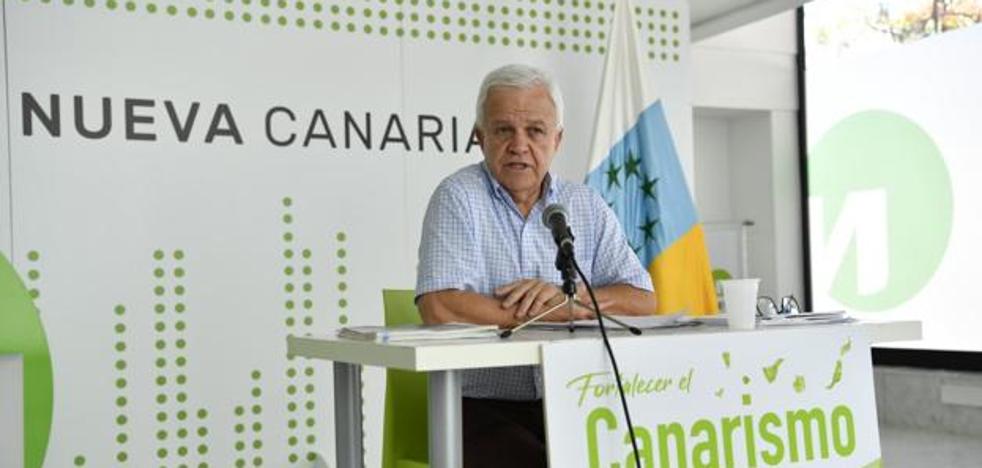 political parties
Carmelo Ramírez assures that the party will pay the fine of 50,000 euros imposed by the Court of Auditors
New Canary will ask the National High Court for the annulment of his sentence that declares the non-existence of this political formation since 2017, and for which the Interior has excluded him from the registry of political parties, where he has also asked to be re-registered to go to the 2023 elections with his original name.
This was announced this Saturday at a press conference by the Secretary of Organization of Nueva Canarias,
Carmelo Ramirezwho has also assured that
this party will pay the fine of 50,000 euros imposed by the Court of Auditors for failing to comply with its obligation to present the annual accounts for the years 2018 and 2019 within the established period.
Ramírez has admitted the "management error" committed by NC by not sending its annual accounts on time and has said that if there were no arguments to appeal this "disproportionate" sanction, its party will pay it, for which it will request to benefit from the installment system provided for by law.
The leader of the nationalist formation has highlighted that
is a "paradox" that a court rule that this party has not existed for five years and that, at the same time, another fine it for a "bureaucratic error" already corrected and that also affects, he said, other political formations.