NC proposes a Canarian public entity that manages the airports and the towers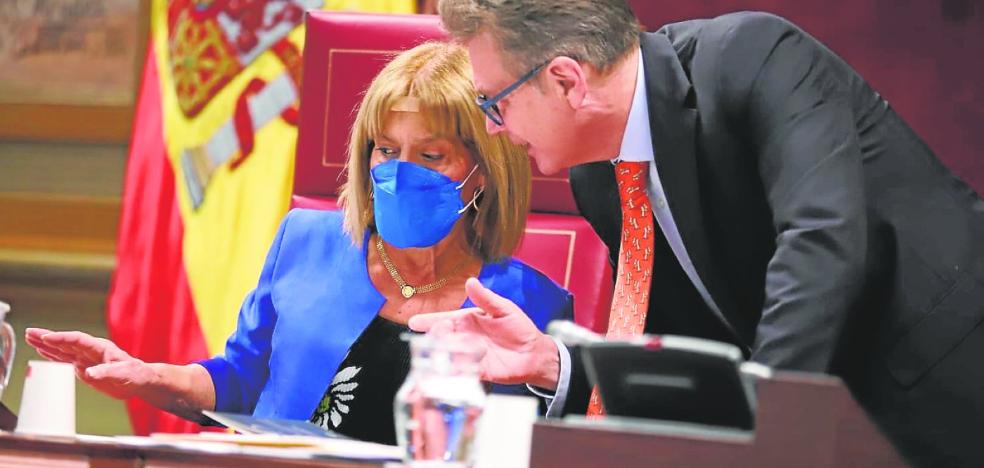 The deputy Esther González points to the creation of a company with a Canarian majority with state participation because, she says, it is an "essential" service
After the latest controversy over the
privatization of control towers in three Canarian airports, Nueva Canarias (NC) has put on the table the possibility of creating a public company,
Canarian majority and participated by the Statewhich co-manages both the airports of the islands and the control towers.
In this regard, the representative of NC
Esther González It considers that airports are "essential" for the archipelago, which is why, given Aena's repeated refusal to facilitate the co-management of these infrastructures in the autonomous community, it demands that this formula or "an alternative" be studied. The objective, he points out, is to comply with the Statute of Autonomy because "we have been asking for five years to be part of the body that manages the Canary Islands airports and we always have silence for an answer" despite the continuous claims that have been made from the islands.
For González, airports are a fundamental service not only for the mobility of
canaries and tourists, but for the transport of goods and, therefore, an element of "extreme importance" for the economy of the autonomous community. For this reason, he argues that "we cannot continue like this, without even being answered" and calls for a proposal that guarantees co-governance.
Nueva Canarias maintains its demand for co-management of airports in compliance with the
Autonomy Statute approved in 2018 and with the ultimate goal of achieving direct management. González recalled that, after five years, since the entry into force of the last statutory reform, Aena has "permanently prevented" the entry of the Canary Islands in its board of directors, for which reason he considers that "it is time to adopt innovative proposals" that can put an end to this "fight of years".
Although she considers positive the agreement reached in the Congress of Deputies that urges a review of the ministerial order that had launched the liberalization process, for Esther González
"There is only one final decision" and it is the resignation of Transport to the implementation of the initiative aimed at the private management of the control towers of the two airports of Tenerife and Gran Canaria.
In his opinion, if we go ahead with this
proposal«the economic engine of the autonomous community, which is tourism, and the sector that drags the rest of the
productive sectors of the archipelago». He also understands that this initiative must be stopped to avoid the precariousness of workers' working conditions, as has already happened in the liberalized infrastructures in Fuerteventura, Lanzarote and La Palma, he says.