NC joins the criticism for the 50% discount on buses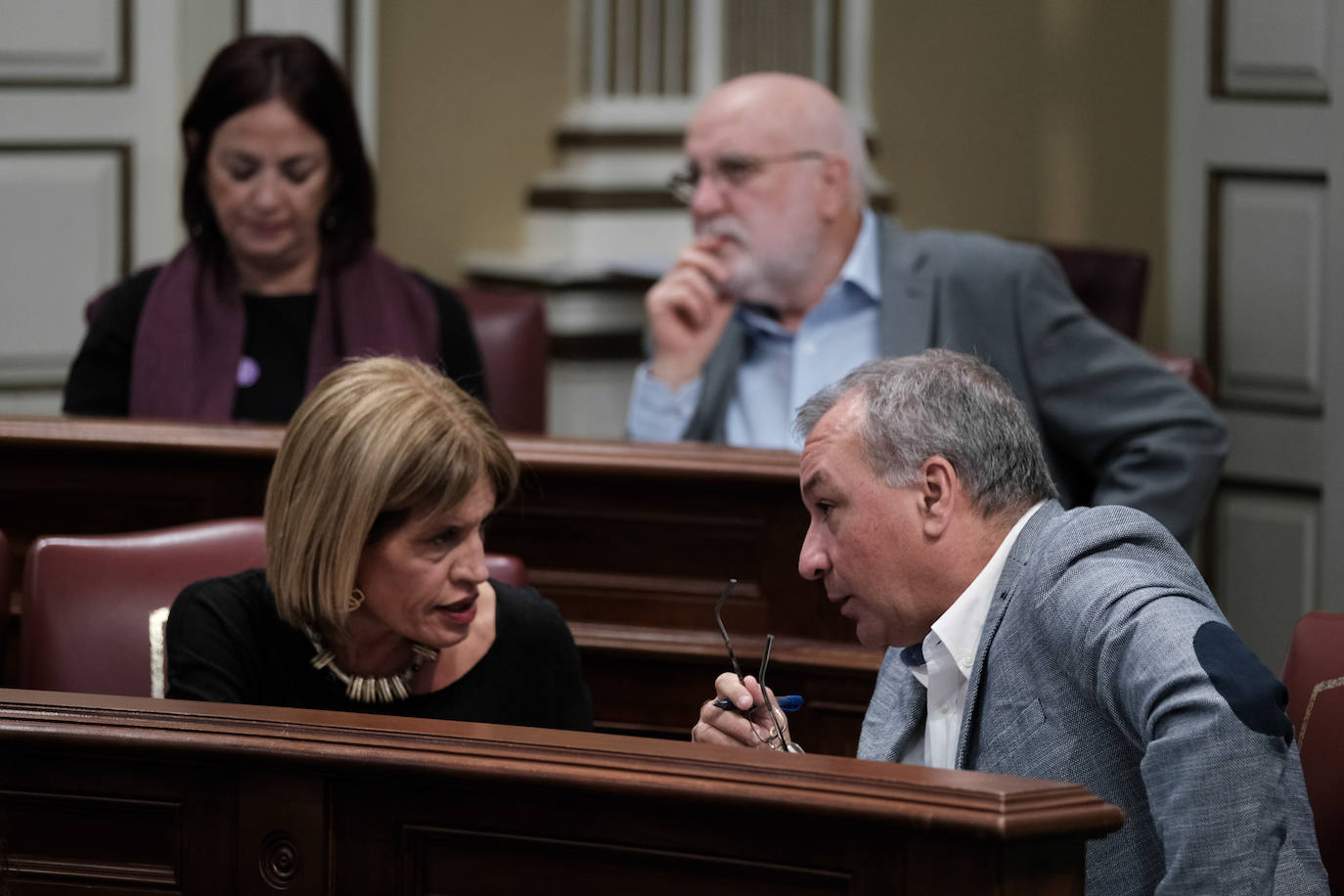 The deputy Esther González considers that, in addition to a comparative grievance, the specificities of the islands included in the REF are not taken into account
New Canary (NC) has joined the criticism of the
opposition and of
Can (partner of
Pact of the Flowers) to
50% subsidy for bus transportation announced this week by
President of the Government, Pedro Sánchezcompared to the free trains on the peninsula and the Balearic Islands.
The nationalist deputy Esther González considers that this measure constitutes
"a comparative tort"but also emphasizes that
Madrid does not take into account the singularities of the autonomous community included in the
REF.
In his opinion, with the current wording of the Economic and Fiscal Regime, this measure
cannot be applied effectively on September 1 as planned by the State.
González once again showed his surprise at the
"ignorance" of the state government and emphasizes that the jurisdiction of the Canary Islands includes, in its article 8, the "non-existence" of intercity transport.
It would be impossible to apply the measure as it has been announced, since
the only figure contemplated in the REF is that of integrated island transporthe explained.
NC is thus attached to
rejection that this decision has caused not only in
Canarian Coalition Y
PP but in
Can.
the deputy
Maria Fernandez (C.C.) insisted yesterday that
Canary Islands «is in oblivion more absolute" for Sánchez while the Government of the Canary Islands remains "silent and submissive".
Also the parliamentarian
popular leader, Poli Suarezconsidered that the 50% discount on buses is
"insufficient" and wondered "why our main public transport is not subsidized in the same way as the rest of the country."
Help for the tram

The mayors of
Santa Cruz of Tenerife,
Jose Manuel Bermudez (CC)Y
La Laguna, Luis Yeray Gutierrez (PSOE)claimed yesterday that also the
trolley car de Tenerife is 100% subsidized, as is the case with the Mallorca train.
In this sense, they have addressed the insular and autonomous authorities so that they initiate contacts with the
Ministry of Transport and that this means of transport is also subsidized.
The spokesman for the Canarian Executive, Julio Pérezvalued this week in a positive way that, after initially not contemplating the subsidy for buses, now half of its price is subsidized and he hoped that the tram, which last year moved more than
12 million passengers.