NC 'isolates' its controversy with the registry of the Government of the Canary Islands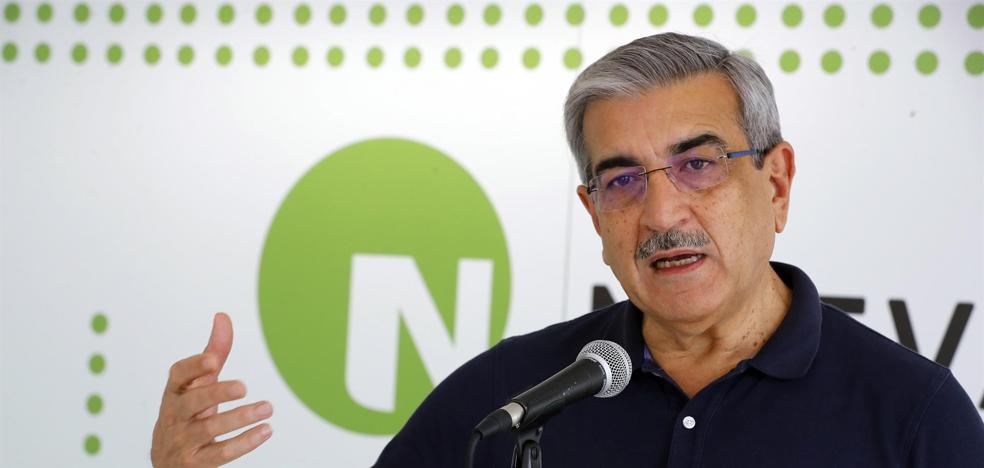 Ensures that it will not have an impact on the management of budgets or public institutions
The president of Nueva Canarias (NC), Román Rodríguez, has set himself apart from the rest of the Flores Pact the conflict of his organization, excluded by the National High Court from the registry of parties. Speaking after a meeting with the Canarian Confederation of Entrepreneurs, he insisted that "the problem is not with the Canarian Government, the budget or public institutions."
In this line, the also vice-president and Minister of the Treasury assures that
It is an administrative matter. that does not affect the citizens but the leadership and the militants of NC. "There is nothing here related to things that we see out there of prosecutors accusing high-ranking political officials of malfeasance," he explained. «If this is not fixed, which I maintain is going to be fixed, the only ones who are harmed are us. Don't let the bad guys mix this up with other issues."
In addition, he has highlighted that the party has a "proven history of commitment, work and bomb-proof honesty", which make it a decisive factor for the majorities ahead of the 2023 elections.
No money in Parliament

Rodríguez reserved his opinion on the agreement adopted by the Parliamentary Bureau this Thursday, which asked not to transfer funds from the NC subsidy to the party for the time being
until the legal situation is clarified. He limited himself on this to asking for "prudence" in the decisions, since he maintains that "progressive Canarianism" that he represents "will be stronger in 2013 and decisive in forming majorities."
The regional Chamber, with the abstention of the first vice-president, Esther González, has also agreed
ask the Ministry of the Interior to clarify its resolution in which it agrees to the exclusion of this political formation from the registration of parties.
The leader of NC has said that his party will be done "with the information" that, despite being the most responsible, he still does not have. The next step will be to seek advice and defend "tooth and nail and with all the coverage provided by the rule of law" the restitution of your brand.
A brand that aspires to be the same or, in the worst case, with some addition.