NC amends state law to protect the Canarian audiovisual industry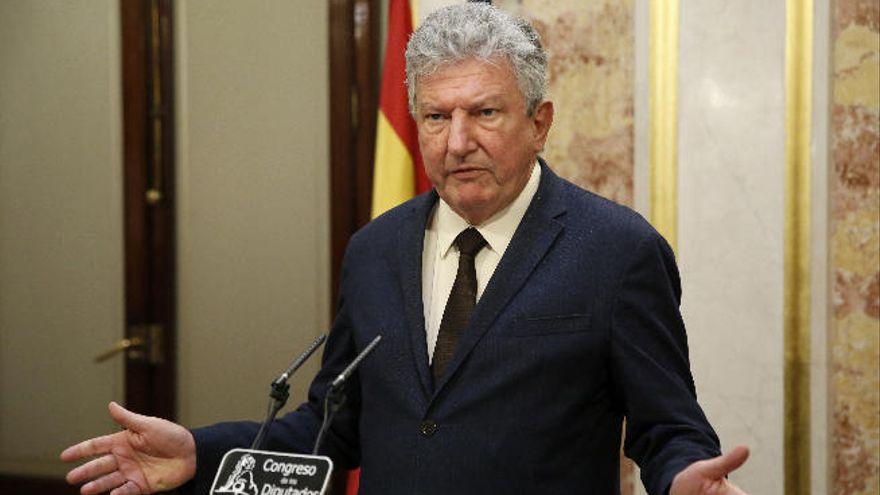 The deputy of New Canary Islands (NC) in Congress Pedro Quevedo has amended the state law in processing urgent measures to support business solvency and in tax matters to protect the audiovisual sector of the Canary Islands.
The spokesman for the progressive nationalists in the Lower House argued that this "strategic" sector for the internationalization of the economy and job creation must maintain the fiscal differential protected by the Economic and Fiscal Regime (REF). Quevedo explained that, with his initiative, the "absurdity" that, at the state level, the bonuses for investments in this area are greater than in the islands, which violates the essential principles of the Canarian jurisdiction, is corrected.
The Draft Law (PL) on Urgent Measures to Support Business Solvency and the Energy Sector and Tax Matters in process comes from the Royal Decree Law, validated last November with the support of Nueva Canarias with the aim of correcting aspects fundamental for a "key" sector in the islands, according to Quevedo.
The NC amendment, as explained, proposes the addition of a final provision, called "Modification of Law 19/1994 modifying the Economic and Fiscal Regime." In this way, as of January 1, 2020, to the deductions for investments in the Canary Islands in the matter of cinematographic productions, audiovisual series and live shows of performing and musical arts, provided for in the Corporation Tax; The differential contained in article 94 of Law 20/1991, of June 7, modifying the tax aspects of the REF will be applicable to them.
Also that it remains in force, to foreign productions, in a minimum amount of expense, in case of execution of post-production or animation services, exceeding 200,000 euros.
A "highly anomalous" situation
According to Nueva Canarias, the situation contemplated by the PL in process is "highly anomalous" since, for the first time, it could be understood that a deduction for investments is more favorable in the Peninsula and the Balearic Islands than in the Canary Islands, violating essential principles of the Canarian jurisdiction, protected also due to the condition of the Outermost Region recognized by the European Union.
Investments in the cinematographic field, Pedro Quevedo stressed, are high and for this reason legal certainty is needed. It is an "emerging" economic activity that, thanks to the Canary Islands tax differential, tries to compensate for the serious difficulties that exist in competing for insularity.