Naviera Armas Trasmediterránea will follow the path of Antonio Armas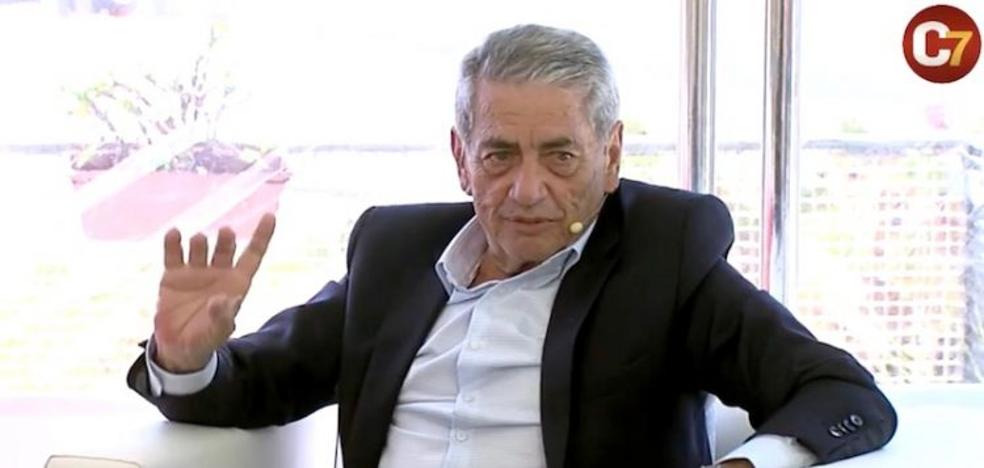 Antonio Armas Mead, son of the late Antonio Armas Fernández, president of Naviera Armas Trasmediterránea, wanted to send an emotional statement
The Vice President of Naviera Armas Trasmediterránea, Antonio Armas Meadhas published the following letter after learning, this Tuesday, of the sudden death of his father, Antonio Armas Fernández, president of Naviera Armas Trasmediterránea:
«On behalf of Naviera Armas Trasmediterránea, of the Armas family and on my own behalf, I want to
thank very sincerely the numerous expressions of condolence and affection received on the occasion of the death of my father, Antonio Armas Fernández.
Immersed in the
pain and sadness at his unexpected departurewe feel very moved and honored by so many expressions of affection and respect towards you.
My father dedicated his whole life to his family, work and his company, which placed it in a clear position of national and international leadership, renewing the fleet for the continuous improvement of maritime transport and always bearing in mind its origin and clearly Canarian sentiment. His intuition, knowledge, experience and dedication have been fundamental pillars that today have become an extraordinary legacy.
I want to send a message of absolute tranquility and continuity from Naviera Armas Trasmediterránea. A message that I extend to each and every one of the people who are part of this great family and to all those who have a direct or indirect relationship with the company and with the financial, economic and maritime-port spheres..
Reiterating my sincere gratitude in these painful moments and moving firmly towards the future, yours sincerely, Antonio Armas».