Navarrese poet Ramón Andres wins the 2021 National Essay Prize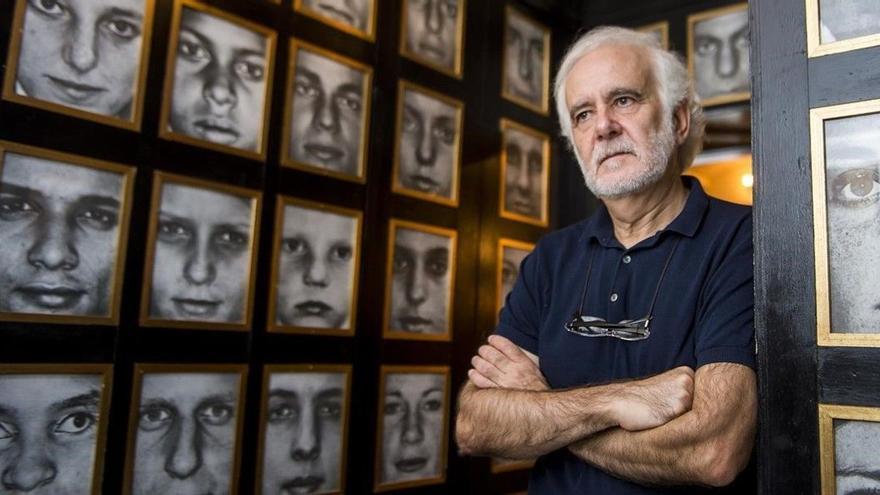 The Navarrese essayist, thinker and poet Ramón Andrés, has won this Monday the National Essay Award 2021, endowed with 20,000 euros, for his book 'Philosophy and consolation of music', a work recognized by the jury for "uniting music and poetry dialoguing with Antiquity and attracting readers of different sign ".
As reported today by the Ministry of Culture, 'Philosophy y Consuelo de la Música 'has been chosen by the jury for also being a study that shows that "hearing and intellect are inseparable and shows the sacred relationship between philosophy and music. "
"This is a fluently written encyclopedic work that underlines the humanistic reverberation of music from the pre-Socratics to the Enlightenment (…) it is the first time that the National Essay Prize has been awarded to a monumental book focused on music ", has qualified the jury.
Ramon Andres (Pamplona, ​​1955) is an essayist, thinker and poet, and between 1974 and 1983 he exercised his first professional activity as a singer, mainly focused on the medieval and Renaissance repertoire, with ancient instruments.
Acted, added Culture, in many places and festivals of Spain and France, and in 1981, sponsored by the Spanish Ministry of Foreign Affairs, it offered concerts in cities such as Paris, Copenhagen, London, Munich, Vienna and Naples, among others.
In 1983 he created a pioneering department of early music in a music school in Barcelona, ​​where they taught master classes such as Bob van Asperen, Robert Clancy, and Hopkinson Smith.
Since 1988 he has focused his work on writing and publishing world.
Reader in the University of Naples In the years 1988 and 1989, he has been an advisor, collaborator and director of numerous publishing projects related to musical dissemination. In 2002 he began to direct the collection "De Música", of the Paidós publishing house.
The winner is also the coordinator of the editorial board from the old music magazine 'Goldberg'(2004-2007), and was a founding member of' Archipelago. Notebooks of criticism of culture '(1987-2009).
He has also published in magazines such as 'Humanitas', 'Insula', 'Nexus', 'Pasajes', in addition to the aforementioned 'Archipiélago'; and his articles have appeared in newspapers such as 'La Vanguardia', 'El País', 'The Newspaper of Catalonia' and the world'.
He has written record texts for the Harmonia mundi (France) and Ensayo labels, and programs for the Royal Theater of Madrid and the Opera House of Bilbao; He has also written books on music and literature, such as the "Dictionary of musical instruments. From Antiquity to JS Bach 'and' Wolfgang Amadeus Mozart".
In 2015 he won the Prince of Viana International Prize for Culture for his intellectual and literary career. Since 2017 he is Corresponding Academician of the Reial Acadèmia Catalana de Belles Arts de Sant Jordi.
The jury for this edition has been chaired by María José Gálvez Salvador, general director of the Book and Promotion of Reading.