Navantia advocates expanding the uses of concessions for the development of offshore wind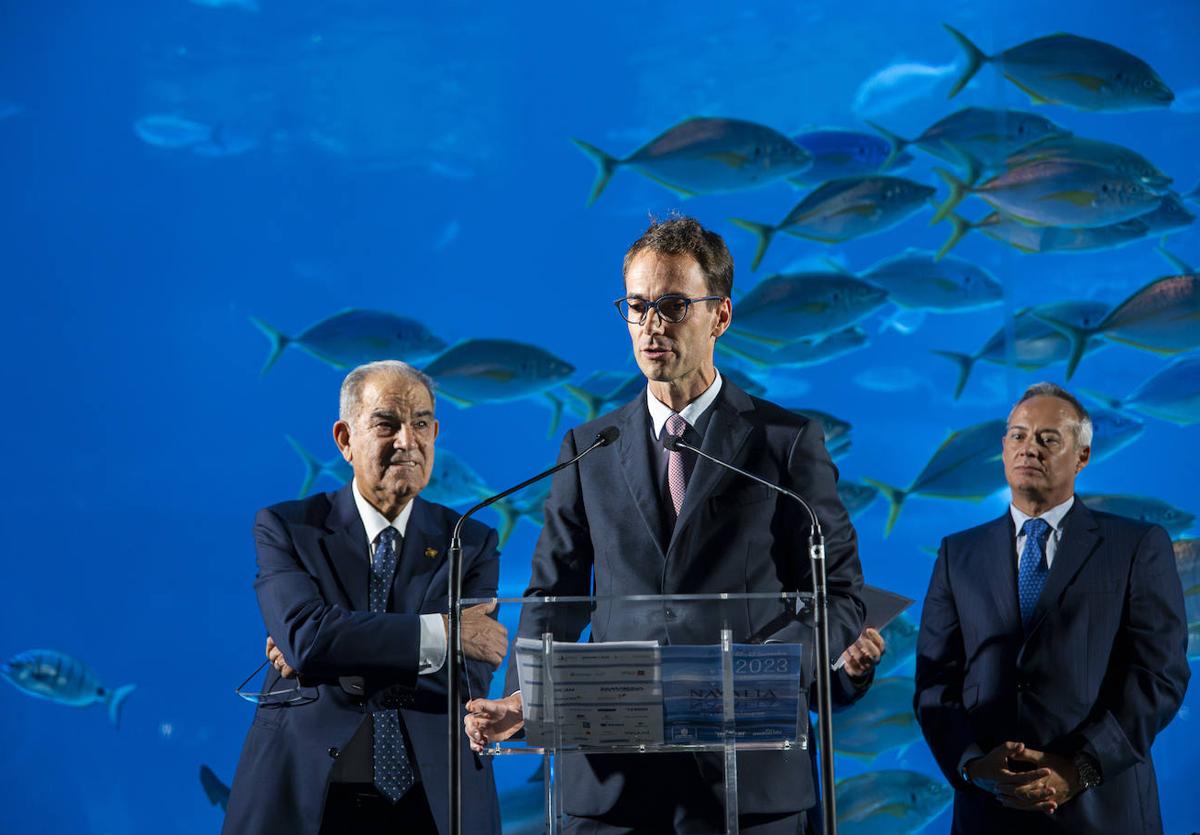 Offshore wind wants to be a reality in the Canary Islands in the short termbut to do this, it has to find a way to accelerate many of its processes, such as the training of its workforce, infrastructure, and urge administrations to also do everything possible to shorten deadlines.
The person responsible for R&D&i Projects at Aquawind, Francisco Javier Roo, stated that it is possible Simultaneous activities such as aquaculture with offshore wind, something that until now, the administrations do not view favorably. «The biggest drawback comes from legislation issues. We are talking about an R&D&i project that when it reaches the administrations that have to give permission, it is encounter the same barriers as in a commercial project».
Regarding the possibility of making different activities compatible in the same marine space, Roo indicated that in accordance with the Maritime Space Management Plan of the Canary Islands (POEM) «you have to combine, collaborate, share and open spaces» but that later The regulations lead "to the complete opposite". Roo complained about it, indicating that the rule only allows "making or selling" energy in wind farms and discards permits to use the rest of the space for activities such as aquaculture or tourism. "We need to promote those types of combinations."
He added that in a wind farm only 3% is used for the structure, so the remaining 97% of the space is freethere being "sufficient margin" for other "perfectly compatible" activities such as aquaculture to be established, thereby maintaining effective and sustainable use of the environment.
Ángel Fernández, Commercial and Competitive Strategy Manager Navantia Seanergies, indicated that the reality is that "the projects" are going to be and are very demanding", both due to the complexity of the infrastructure and the "tremendously demanding" conditions that different governments demand to grant the use of the spaces in which these floating projects are implemented.
Regarding expectations, Fernández explained that there are several offshore wind projects that have been "frozen" but that he is "optimistic" because when thinking about the development of an offshore wind park it does not only depend on the foundations and substations. but of many other things such as "the construction of new ships", such as freighters, cablers, installers or CTV.
So that offshore wind is finished establishing Definitely in the Canary Islands, the CEO of Plocan, José Joaquín Hernández, it would be "critical" to address training, infrastructure and "organize awareness-raising work in society so that citizens are even more aware of the climate emergency that we are suffering and of that European context in achieving a series of objectives."
Fernández wanted to highlight that although infrastructure is essential in offshore wind, we must insist on «increase knowledge, with ambitious training plans that allow young people to enter the sector». Fernández referred to comments made by other experts in Navalia, with which he agrees, "we have knowledge, but we are few." In turn, he highlighted the need for them to be the sector itself that trains its future workers. «We would all like people to come perfectly trained but it cannot always be that way. We must promote Dual Vocational Training, there is an opportunity cost that we can let pass, because the moment we do it, others will take advantage of it.