Naturgy teams up with BlackRock to control 49% of the Medgaz pipeline together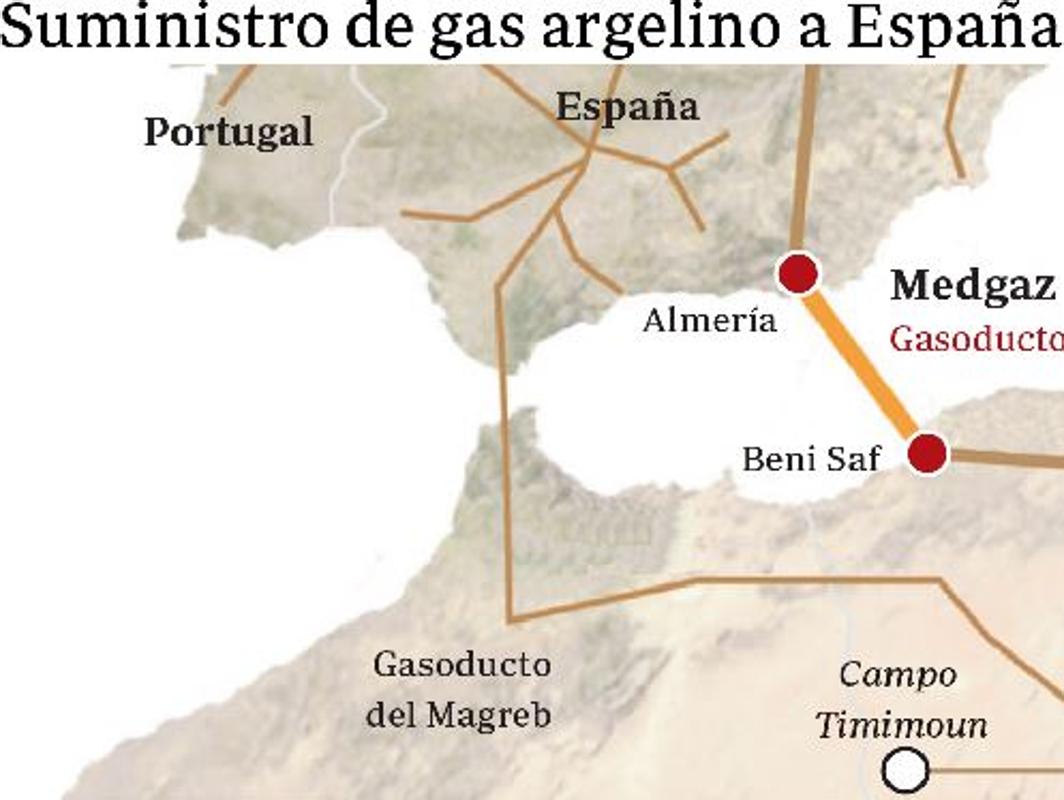 Madrid
Updated:
save

Naturgy has entered as a financial partner to a global BlackRock energy infrastructure fund, with which it will control 49% of the Medgaz gas pipeline in equal parts, linking Algeria's deposits with Almeria under the Mediterranean and whose majority shareholder is Algerian Sonatrach.
In mid-October, Naturgy announced that it would pay 445 million to Mubadala, the sovereign fund of Abu Dhabi that controls Cepsa, for raising its stake in the Medgaz pipeline from the current 14.95% to 49%. Already then advanced that 49% stake in Medgaz would be channeled through an investment vehicle and opened the door to enter a financial partner, in order to reduce the capital contribution, while advancing that said vehicle would be financed with a loan without recourse worth 260 million in order to optimize its capital structure.
Naturgy has informed the CNMV that this agreement with BlackRock's Global Energy & Power Infrastructure Fund will be exercised "once the transaction with Mubadala is closed, pending the approval of the competent authorities during the coming weeks."
This agreement implies that BlackRock will contribute 170 million to get 50% of that vehicle which controls 49% of Medgaz, and that will also subscribe halfway with Naturgy that loan without recourse of 260 million, they have told Efe sources familiar with the details of the agreement.
The price agreed with BlackRock is "the same" at which the participation in Medgaz was acquired from Mubadala, Naturgy clarifies to the CNMV.
Naturgy and that BlackRock fund will act in coordination to control 49% of Medgaz, which allows the energy multinational to maintain political rights in that society.
In October Naturgy made it clear that, although he controlled 49% of Medgaz, he would jointly control the gas pipeline alongside Algerian Sonatrach, owner of 51% of the shareholding, and that he is also a shareholder of Naturgy.
Medgaz is the company responsible for the design, construction and operation of the deepwater gas pipeline from Algeria to Europe through Spain. This project was awarded in 2006 by the Algerian State for a period of 35 years (until 2041), extendable for another 15 years.