Naturgy delays its presentation of accounts due to a legal conflict in Argentina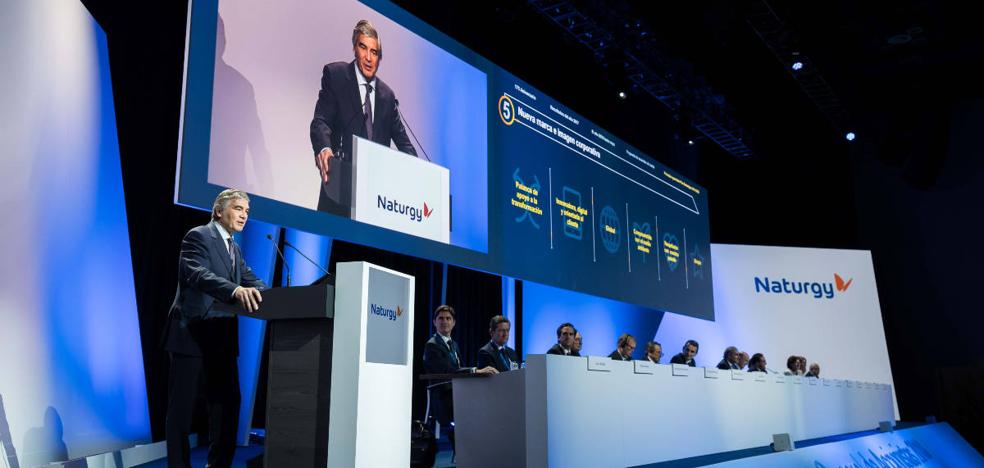 The company, which was scheduled to present its results this Friday, will appeal the sentence against its investee Metrogas and assures that the impact will be limited
The National Securities Market Commission (CNMV) has forced Naturgy to reformulate its semi-annual accounts, which the company planned to present this Friday, to include a new provision before a conviction on a series of lawsuits against the Chilean Metrogas, in in which Naturgy participates with 55.6% of the capital.
In a relevant fact sent to the supervisor, the gas company chaired by Francisco Reynés explains that it has decided to delay its presentation of results on August 11, to assess the impact of the ruling that, in any case, it plans to appeal. "The first estimate in the Group's consolidated results in the first half of 2022 is that the impact would be limited, although a detailed analysis will be carried out in the coming days," the company said in the statement.
After knowing the information, Naturgy shares fell more than 2.5% on the Spanish Stock Exchange. The conflict has its origin in 2009, when Argentina stopped supplying gas to Chile "due to decisions unrelated to Metrogas itself."
The ruling condemns the Chilean firm to pay Transportadora de Gas del Norte (TGN) - a company dedicated to transporting natural gas to the Center-West and north of Argentina - an amount for invoices and "lost profits", plus costs and interest derived from a gas transportation contract that was affected by the energy crisis between the two countries at that time.
"This ruling, not final and subject to appeal, requires that its potential effects be included in Naturgy's accounts for the first half of 2022," explains the firm in the statement to the CNMV, adding that Metrogas "will take all legal actions that correspond to it in the defense of their interests, appealing the court ruling since said ruling is not final.
The presentation of results scheduled for this Friday was widely expected by the market, in the midst of a debate on the possible impact that the new tax proposed by the Government will have to tax the income of the sector, with which the Executive hopes to raise some 4,000 million euros in two years.
Sedigas, the natural gas employer of which Naturgy is a part, has already shown its express rejection of a measure that, in its opinion, generates legal uncertainty "due to its retroactive nature" and whose effects, they consider, "are far from being clear" .