Naturgy and Sonatrach expand Medgaz gas pipeline capacity by 25%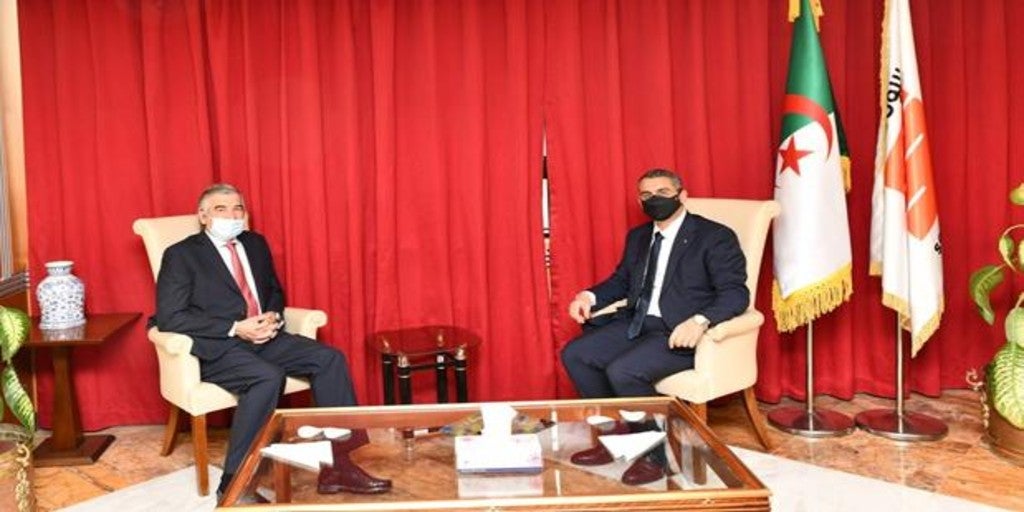 Madrid
Updated:
Keep

The Medgaz gas pipeline, which supplies gas to our country from Algeria, will expand its capacity by 25% (2 bcm) from the fourth quarter this year, according to the agreement signed today in Oran (Algeria) by the president of Naturgy, Francisco Reynés, and the president of Sonatrach, Toufik Hakkar.
The enlargement has meant a investment of approximately 73 million euros and the installation of a fourth turbocharger to increase capacity up to 10 bcm per year. Once the expansion comes into operation, 25% of Spanish natural gas consumption will come through this gas pipeline.
Medgaz is responsible for the design, construction and operation of the deepwater gas pipeline from Algeria to Europe via Spain. The Algerian Sonatrach, which owns 4% of Naturgy, is the owner and operator of the gas pipeline from the Hassi R'Mel gas fields to Beni Saf on the Algerian coast, where it connects with Medgaz. The Medgaz gas pipeline is connected in Almería to the Spanish transport network.
The project was awarded in 2006 by the Algerian State for a period of 35 years (until 2041), extendable for another 15 years.
At the end of 2019, Naturgy transformed its 14.95% in Medgaz into a strategic 49% stake, following the purchase of 34.05% from Mubadala (Cepsa) through a special purpose vehicle (SPV). Subsequently, in March of last year, the company closed the entry of the latter in the SPV with BlackRock.
Thus, at present, Medgaz is owned by Sonatrach (with a 51% stake) and Naturgy (with the remaining 49%, through the SPV in which BlackRock participates) and there is a shareholders' agreement that grants them joint control of the gas pipeline.
After an uninterrupted decade of operations and an initial investment of more than 1,000 million dollars, the start-up of Medgaz expansion reinforces security of supply to Spain as it is a key infrastructure for the transportation of natural gas.
The president of Naturgy, Francisco ReynésHe assured that this infrastructure "reinforces the security of natural gas supply to our country, as an essential element to provide guarantee and stability to the process of ecological transition and decarbonization. After an uninterrupted decade of operations, Medgaz is a success in terms of operation and in terms of our collaboration with a strategic partner such as Sonatrach.