Naturgy and PharmaMar are flying the Ibex 35, which returns to the climbs and touches 8,000 points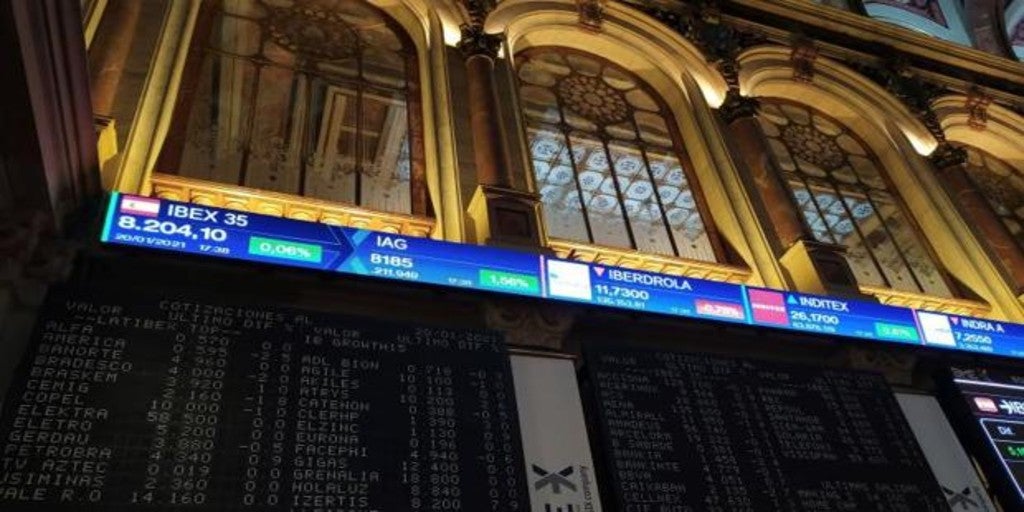 Madrid
Updated:
save

He IBEX 35 has returned to the climbs and touched the level of 8,000 points lost yesterday, encouraged by Naturgy and PharmaMar that today they have pulled the selective. Specifically, the benchmark index of the Spanish Stock Exchange has closed with a revaluation of 0.86% to 7,897 points. The markets have applauded the announcement of the tender offer launched by the Australian fund IFM for 22.69% of Naturgy, a transaction valued at 5,060 million euros and which sets the price of the securities at 23 euros. This represents a premium of approximately 20% compared to the price of the energy company this Monday. Specifically, Naturgy shares have shot up 15.48% to exceed 22 euros.
Only part of the prominence has been stolen today by the pharmaceutical company PharmaMar, whose titles climbed more than 21.14% to touch 106 euros per share, after learning that the antiviral Aplidin manufactured by the Spanish pharmaceutical company has great anti-Covid potential. A conclusion reached in a preclinical study published in the prestigious journal "Science" and which gives it greater efficacy than remdesivir, reducing viral load by 99%.
For the professor of the Master in Stock and Financial Markets of IEB Javier Niederleytner, these two companies have acted as «catalysts» of the sessions and positively dragged the rest of the selective. Brown this expert "Sectors such as gas and electricity are more immune to the crisis and will not be so affected." In addition, in his opinion, the greatest attraction for investors is the prices at which companies such as the old Natural Gas can now be bought «which in 2019 was around 26 euros per share and before the collapse of March due to the first wave of the Covid, in the 24 euros ». A case similar to other securities such as Repsol, Enagás or Iberdrola, of which it ensures that they will return to previous levels.
On the other hand, about PharmaMar, he stressed that in these circumstances with the third wave reaching highs, "the investor clings to any good news like a burning nail." In any case, it has also drawn attention to banking, a sector that today has performed especially well with notable increases: Banco Santander (+ 1.71%), Banco Sabadell (+ 3.51%), Bankia (+ 1.40%), BAnkinter (+ 2.46%), BBVA (+ 1.47%) and Caixabank (+ 1.08%). In Niederleytner's opinion, "the bank has already discounted it but and, if the ECB continues with stimulus measures, the bank is going to hold out because it finds that the solution to the crisis is just around the corner."
Other stocks that also stood out in this session: Telefónica (+ 1.92%), Repsol (+ 1.83%), Melía Hotels (+ 3.47%). Against them, values ​​such as Siemens Gamesa (-3.19%), Iberdrola (-0.60%), Cellnex (-1.84%) have registered slight declines, although Niederleytner has assessed "that it has very good fundamentals" and, especially, Solaria, the newcomer to the selective collapsed 7.54%.