National success of the Club Deportivo Chikill@s de Vecindario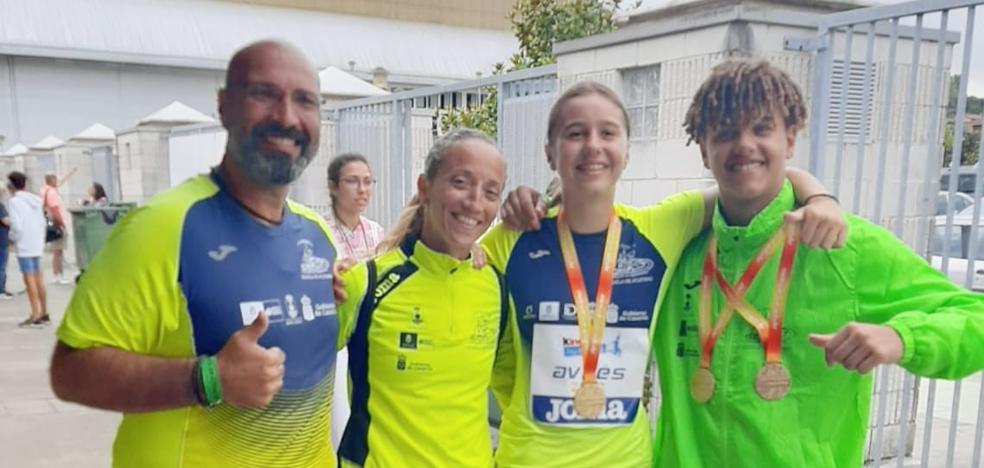 athletics
The representatives of the Gran Canaria club achieved good results in the Spanish Under-16 Athletics Championship held in Asturias.
Last weekend, on July 23 and 24, the Spanish Under-16 Athletics Championships took place at the Yago Lamela Athletics Stadium in Avilés (Asturias), in which athletes from all over Spain participated. , this time,
the Sports Club "Chikill@s de Vecindario" based in Santa Lucia de Tirajana, transferred two athletes, on the one hand, the athlete Magno Llopis Segundo, trained by
David Montelongo Calleromanaged to proclaim himself Champion of Spain on two occasions, first in the hammer throw test, with a mark of 65.55 meters, staying a few centimeters short of the championship record, and second, in the shot put test, prevailing in the fifth launch to the rest of the participants, with a mark of 15.49 meters,
achieving the two gold medals with a wide marginOn the other hand, the athlete Andrea Monroy Sosa, trained by Vanesa Morales Vera, managed to proclaim herself Champion of Spain in the Hexathlon test, beating her rivals with a score of 3,916 points, revalidating the title of Champion of Spain obtained last season. in Lerida.
Andrea Monroy Sosa this season has broken the Canary Islands record in the 100 meter hurdles event and, for his part, Magno Llopis Segundo currently holds the Canary Islands record for the hammer throw in his category, achieved a few weeks ago on the island of Fuerteventura, leaving his mark at 66.21 meters.