National Express, owner of Alsa, will increase capital by 20% to face Covid | Companies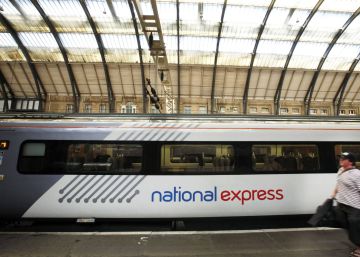 The British transport company National Express, owner of Alsa, announced on Wednesday its plan to increase the share capital by around 20% with the aim of propping up its balance after securing debt exemptions in 2020. The company has announced it through the London Stock Exchange, the London Stock Exchange.
The company has suffered a collapse of activity due to the confinements promoted in different countries where it has a presence, including Spain. National Express said that its main profit would fall around 40% in a negative scenario.
The owner of Alsa explains in this note that the contractual nature of the majority of its income, together with the "firm cost management measures that are being applied", allowed the group to continue generating positive ebitda and cash flow.
The firm also highlights that it has secured additional liquidity of approximately £ 1.3 billion and credit facilities, and expects the placement to provide "greater resilience as well as greater financial flexibility to invest in growth opportunities as [el grupo] get out of the Covid-19 crisis. "
National Express also announces in the note that it aims to reintroduce a dividend "along with the interim results for 2021."
While total revenue for the first three months of 2020 increased 8.9% yoy at constant prices, National Express says it has acted "quickly and decisively to protect the business." This includes continuing to make progress in maintaining payment deadlines for contracts with public authorities and major clients, as well as promoting "important cost management actions throughout the Group."
A few weeks ago, Alsa's own company informed the London Stock Exchange that it expected a fall in income for its subsidiary Alsa of 70% in Spain as a consequence of the pandemic. The Spanish company contributed 30% of the British group's income last year.