Natalia Verbeke confesses her unknown and surprising obsession in 'El Hormiguero'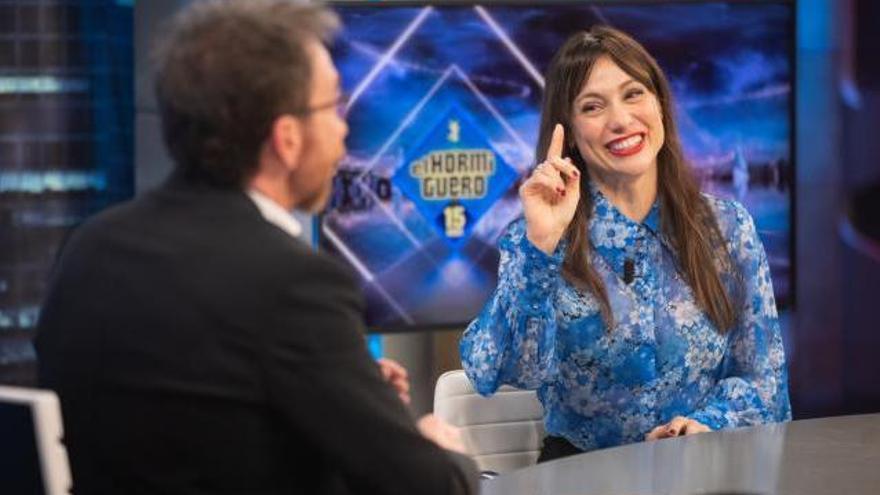 Natalia Verbeke has been the last guest to visit 'The anthill'and, during his funny talk with Pablo Motos, the actress has revealed that he has a surprising "obsession". And it is that, so conscientious is when it comes to preparing her characters that when she gets into a role the first thing she does is imagine what it smells like, find a perfume and award it to the character while your performance lasts.
"It's a sick top-level mania that consists of when I start to create a character I get obsessed and I think the smell it would have, and until I find it I can't feel the character", has confessed, assuring between laughs that the shop assistants of the perfumeries must be" fed up "of his periodic visits to the search of a concrete perfume that, although he cannot explain, it is clear since he reads the script of the series, play or movie you are preparing at the time.
An "obsession" thanks to which he treasures an impressive collection of "more than 100 perfumes" in his home and that, in a way, has "infected" his partner, Marcos Poggi. And the thing is, while he plays the character, he smells like him; but "when I finish a character," I stop using the one I chose and never use it again. "
Her boy, without reaching his level, already uses 7 different types of perfumes – depending on the day – something that also happens to Natalia. And it is that, far from perfuming only when working, the actress has revealed that in her day to day she also changes her scent depending on her mood. "If I make the wrong perfume, the day is horrible, so I have until I have to shower to put on the right one," he assured a Pablo Motos who did not believe the Argentine's confession.
In a great personal and professional moment, Verbeke, 45, premieres this Thursday on Antena 3 the series 'El nudo', a thriller starring – in addition to Argentina – by Oriol Tarrasón, Cristina Plazas and Miquel Fernández, that will leave us glued to the television for its exciting plot about two couples united by their fate and by a strange accident.
Centered on her 3-year-old daughter Chiara, and deeply in love with former rugby player Marcos Poggi, whom she met in 2015, Natalia is not considering, for the moment, going through the altar with the athlete.