Natalia Lacunza: "We artists know at all times that concerts can be canceled" | Blog Miss Festivals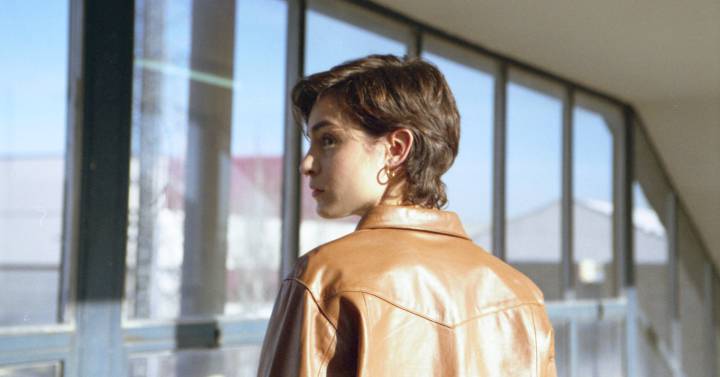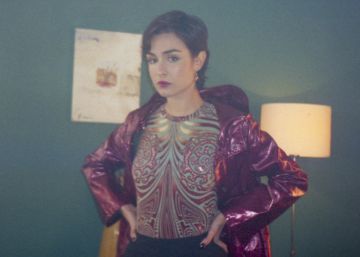 This 2020 no one can assure you that the concert or festival you are going to can be celebrated. This week Tomavistas Extra, a musical cycle adapted to these strange times that was going to bring together some of the best bands on the national independent scene in Madrid, has been canceled. Hours before hearing the news, we chatted with the artist who was going to premiere the Enrique Tierno Galván park stage, Natalia Lacunza (Pamplona, ​​1999).
We talked about how exciting his first show in the capital was going to be and the uncertainty that surrounds us, starting because the confinement already forced Lacunza to suspend what was going to be his first tour in spring. A time that, he assures, has served him to reinvent himself through the Tiny Tour, a series of concerts that he has carried out this summer throughout the country. In Madrid, he was going to incorporate Paula and Luz on stage, who would add bass and guitar to Tere's keyboards and María's drums: "They are young people wanting to show what they can do, with them everything shines more and the songs have a new life ".
Despite the virus and having had to cancel a concert in Madrid three times, the Navarrese is positive: "I have been told many times that not in my life, I feel that I am prepared and protected for these things. What is happening is a mess but I try to think that this way I have more time to be with myself and to create ". In fact, she explained that confinement has allowed her to better prepare these concerts and that if it happened again she would be ready to face uncertainty: "I want to compose, the music industry is going faster than it can afford and the type of career that I want is cooked over low heat, I'm not in a hurry ".
Lacunza's evolution is curious as well as successful: from its passage through Triumph operation, the Navarrese has released two EPs (Other Wings and ep2) and has become one of the representatives of the new national musical wave. With the new artistic team that she has built "investigating social networks", the artist feels that she has transformed the synthetic sound of her recordings and has contributed her two cents for equality: "I have just started and I have the need to feel accompanied by equal and give the opportunity to new music ". Furthermore, after two years of experience, Lacunza feels that it has broadened its audience: "there are many people who follow me from OT, I am very grateful to them because they liked it at that time when it was not me, if not me making songs that were not mine, and now they also like my job. But these weeks I have seen older people who voluntarily attend my concerts and not only come for their daughters ".
The truth is that this year, artists are publishing more songs than ever, works that somehow serve to compensate for the absence of concerts and festivals. Still, Lacunza says she doesn't feel pressured: "I've released two albums in a year. I feel that it is being a year of existential emptiness, that no matter how much material there is in 2020, it will be a black hole ". Still, she wants to release new material before the end of the year, but insists that she wants to do it slowly: "I have a lot of new songs and I want to produce them very well, I'm at a point where I.
These weeks he has been able to sing his songs for the first time live, an experience that he considers strange: "It is a bittersweet feeling, my first solo tour has been during the pandemic and it is very rare because both artists and the public know at all times that concerts can be canceled ". She admits that the safety distances and the mask cool the situation, but explains that inside, everyone feels the same: "no one can express themselves normally and you don't see their faces but we share the desire to take advantage of the opportunity. " In this sense, Lacunza wanted to thank the existence of these cultural events and make it clear that they are totally safe: "they are very brave and important, without these circuits I would not have been able to go out and sing. The security measures are being followed, they have done a brilliant job and have shown a lot of solidarity ".
In his concerts, the public has been able to enjoy the themes of his two works and of various versions: "there are two parts: one more empowered and the other more delicate. Songs like Gata Negra and Olivia have incredible power, but we have also made the most of small and sensitive songs ". She is proud of both publications and assures that she would love to do a long and careful job: "right now I would like to retire and record an album in a house in the middle of the country, a la Taylor Swift, and do it without pressure, from peace and the tranquility". She knows that a time of experimentation is coming in her career and she wants to be prepared: "you work with your creativity, which depends on your mental and emotional state, and that is something that we must take great care of".
From 'OT' to the other side
Landing in the musical universe is never easy, but for Natalia Lacunza things are much simpler: "the world of music is complicated, there is never a formula, what I have done is to be true to myself and follow my instincts" . In this sense, she assures that constancy is a necessity when working: "I have been very heavy, you leave. OT after the Amaia and Aitana edit and you feel a bit kamikaze. From the outside I thought it was suicide because Universal would not have time to think about new artists ". And when he left the academy, it was clear to him: "they have just signed 16 artists, and I said, I'm going to have to look for chestnuts, work hard and take advantage of all the resources they give me."
The first thing the Navarrese published was a song that already accumulates about thirty million reproductions on Spotify, Sad Nana, a collaboration with another great promise: Guitarricadelafuente. The latter has been precisely another shared success, this time with the girlband Spanish of the moment, Honey. Airplane mode is the name of a song that makes her very excited: "it has a point of freshness and joy that my songs don't have, I'm sad." He knows that his music is alternative and does not consider himself mainstream, but he does not like labels so when they ask him about them he says that his music is pop because many things fit in this genre: "the new wave of artists does not have a specific label, I feed on a lot of different music, I feel like I'm made of many things ".
Two years after passing through OTLacunza wants to eliminate certain legends: "you must go with an open heart, many people have prejudices against record companies and tell you that they exploit you and that they ignore you and I don't think that's the case. It is true that there is a lot of work and things to attend to, but if you give 100% and your material works, they will not ignore you ". Even so, she understands that not all projects are the same and that not all of them fit together, a frustration that she shares and in which she also sees an opportunity: "nowadays you can make a place for yourself thanks to social networks, many. The industry is changing, you must be consistent, not look for what others want and not be influenced by what you should do to sell a million copies or reach number 1 of Los 40 ".
Now, Lacunza is clear that complicated times are coming, that the new normal will take a long time to arrive and that everything possible must be done so that the music industry can move forward: "my sound technician has had to make a living in confinement, he is a a very brave and very damaged sector, politicians should take it into account ". Thus, the young artist insists on the need to strengthen the sector: "it's like when they wanted to eliminate the philosophy of the school, this is very important, we all have a minimum of sensitivity and we all want to consume a minimum of culture."