NASA cancels Artemis launch to the moon for the second time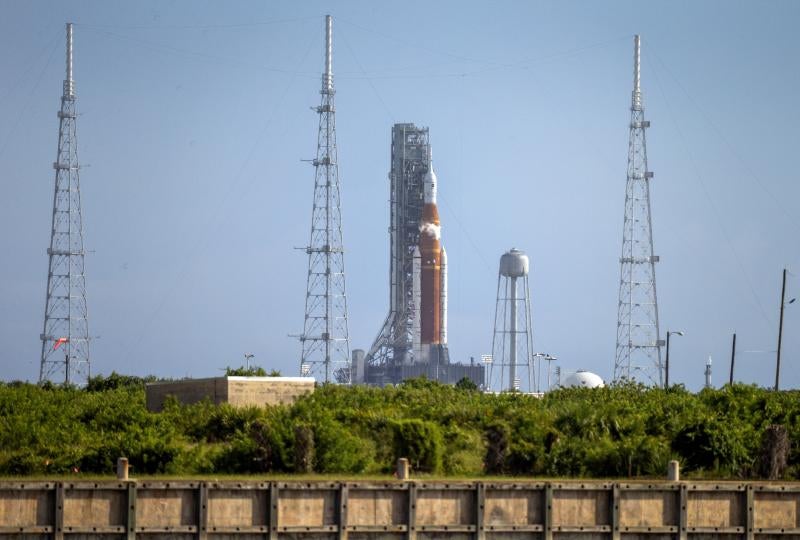 A possible fuel leak is behind the cancellation of the unmanned mission to the moon
New serious mishap. NASA has canceled this Saturday afternoon the second launch attempt of the Artemis I mission, which was scheduled to travel to the Moon without a crew. The reason for this new delay is a possible fuel leak. It is the second time that the launch has been canceled after registering problems in an engine last Monday.
"The Artemis I mission to the Moon has been postponed. The teams have tried to solve a problem of a leak in the transfer of fuel to the rocket, but they have not succeeded, "said NASA on social networks.
The mission is comprised of the Orion spacecraft and the Space Launch System (SLS) rocket.
NASA has reported that the failure that prevented the launch of Artemis I on Monday was related to one of the four engines of the SLS core stage. Specifically, the number 3 engine was not able to reach the proper temperature required for takeoff.
Once the fault was resolved, the rocket was prepared for launch this Saturday from platform 39B of the Kennedy Space Center in Cape Canaveral, Florida.
The Artemis I mission is intended to be the first step, still without a crew, for successive missions with the ultimate goal of returning astronauts to the surface of the Moon and enabling a long-term human presence for decades to come.
2.1 million kilometers

The primary goals of Artemis I are to demonstrate Orion's systems in a spaceflight environment and to ensure safe re-entry, descent, splashdown, and recovery prior to the first crewed flight on Artemis II, NASA said at a briefing Tuesday. August.
The duration of the mission is set at between four and six weeks, with a journey of 2.1 million kilometers, with several orbits of the Earth and the Moon on its journey.