Narciso Casado: «More Latin America»: information, unity and solidarity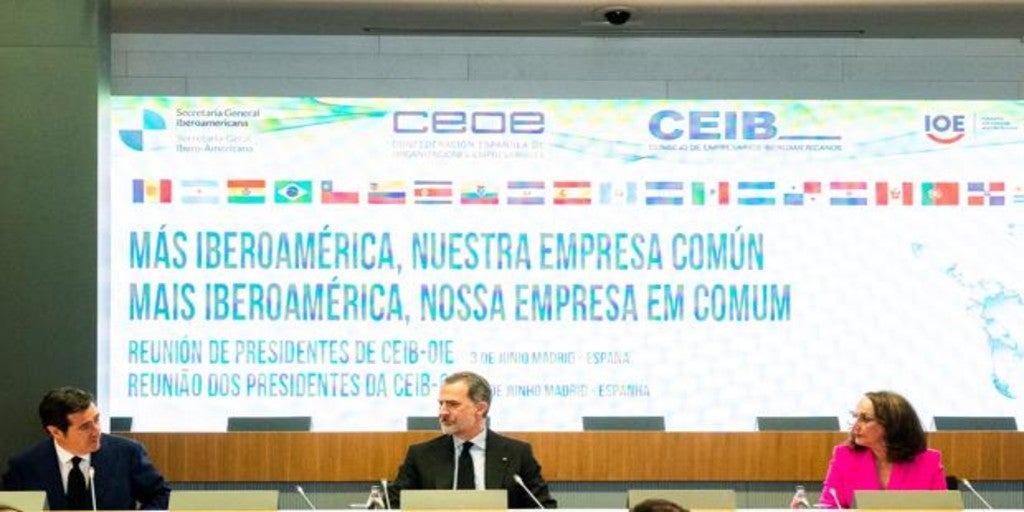 Updated:
save

«More Iberoamerica», a motto that arises with the Covid-19 pandemic and reflects the determined commitment of the organizations represented in the Ibero-American Business Council-CEIB, and in the Iberoamerican Federation of Young Entrepreneurs-FIJE, under the umbrella of the International Organization of Employers-OIE, in support of this great community, this great Region.
Between all of us, we had been making a great effort to promote a common Ibero-American agenda that would allow it to regain the leading role it deserves. Public-private collaboration on this path, hand in hand with the Ibero-American General Secretariat-SEGIB, always so involved in initiatives like the ones we have carried out these months, which due to their intensity and seriousness seem like years.
A crisis that represents an opportunity to promote the structural changes that our economies need, to adapt them to new needs without forgetting that the day after is to continue taking risks, to create companies, strengthen alliances, generate well-being and wealth for society; and especially at a time when information, the exchange of ideas and experiences are essential for the future.
Aware of the importance of promoting this natural antidote of human beings in the face of the isolation that communication is, we launched, in early March, a information exchange system focused on what was happening in each country, on the response measures of the different governments and institutions and on the vision of businessmen through their representative organizations.
Since then, a permanent flow of useful information material has been created, consisting of hundreds of measures, reports and assessment notes, distributed from the 24 CEIB business organizations to their associated companies, institutions, multilateral organizations and representatives of embassies and commercial offices inside and outside the Region.
Information, unity and also solidarity to start society support projects to raise funds and resources, arisen in the bosom of the Latin American business organizations, and that are being of great help.
Too We have developed an extensive program of virtual and face-to-face forums, such as that celebrated with HM the King, the presidents of all CEIB organizations and that of the OIE, from the CEOE headquarters, with its president Antonio Garamendi in charge, under the motto «More Iberoamerica our common company», or the conversation with seven former presidents of government, closed by the President of Argentina Alberto Fernández, in which he asked to forget the ideologies to get out of the crisis.
We have held meetings focused on matters that form the follow-up roadmap of the Ibero-American Summits of Heads of State, such as those dedicated to open innovation as a tool for development, the digital transformation of SMEs, or on creative industries, the called orange economy, under parameters that define business activity and the future of the Region: information, institutions, industry, infrastructure, integration, inclusion and inspiration, to which should be added internationalization, interregional trade, value chains and talent retention , among others.
A conference on public-private partnerships «Government and SMEs building Region in times of crisis», or the one dedicated to conflict resolution through tools such as negotiation, mediation and arbitration, organized with the Ibero-American Center for Arbitration, CIAR, supported by CEIB-CEOE, FIJE, and SEGIB. Forums with a very high participation of representatives from more than 40 countries.
Remembered Rebeca Grynspan, our Ibero-American Secretary General, recently, that «When we thought we had the answers, the questions changed». That is what we are working on, rethinking and adapting the responses, bearing in mind the enormous potential of our most valuable strategic reserves, the capacity for innovation, training, and resilience. And with the firm commitment to join efforts and resources so that we can soon get out of this situation and together we continue to create a more prosperous, cohesive, innovative and sustainable Ibero-American space, as the motto of the next Andorra Summit reads, whose Business Meeting we are already finalizing since CEIB-OIE with SEGIB.
Narciso Casado is permanent secretary of the Council of Ibero-American Entrepreneurs (CEIB)