Nancy Fabiola: "Singing with a mask is horrible but there is a desire to continue life"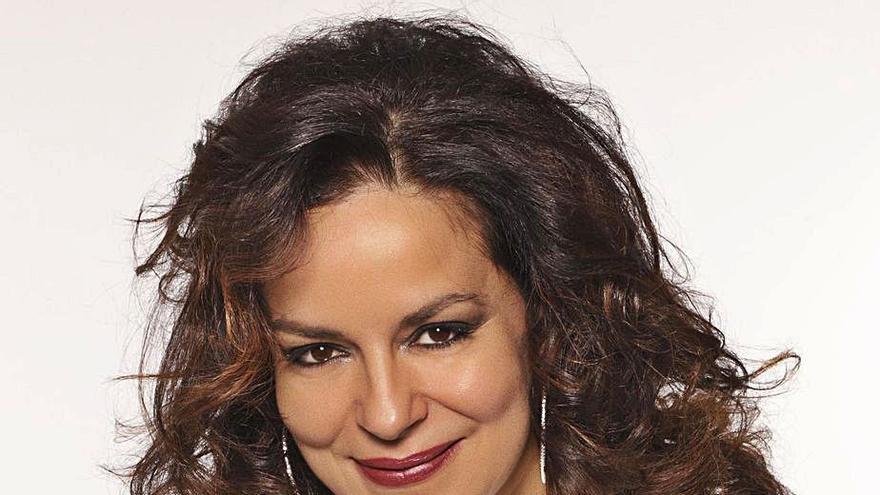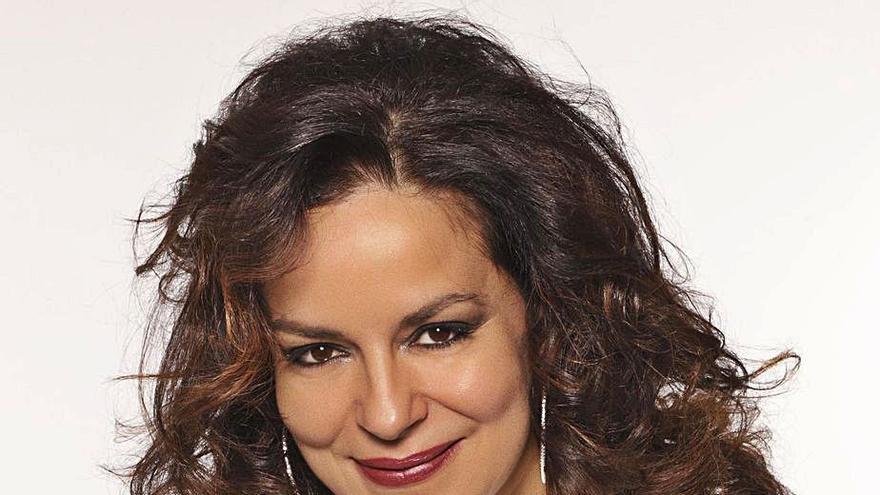 The mezzo-soprano Nancy Fabiola Herrera returns to the Las Palmas de Gran Canaria Opera Season, organized by Amigos Canarios de la Ópera (ACO), with another debut in her career: the role of Azucena in Verdi's 'Il Trovatore', which The 54th Season opens at the Alfredo Kraus Auditorium on February 23, 25 and 27. In this interview, the singer, winner of the 2018 Opera Actual Award in recognition of her career, is pleased to return to the stages of her island in a context of pandemic. "I feel grateful," says Herrera at the start of a year in which several premieres await her in her repertoire.
ACO's 54th Opera Season defies the health crisis with its five regular titles. The opening with Verdi's Il Trovatore, in which she plays the role of Azucena, brings her back to Gran Canaria.
I always try to see the positive side, and I am grateful that in other countries not even that. The protocols are not easy, but hey, taking it in the best way and concentrating on what is important, which is to maintain an activity. Coming home is wonderful and being able to be part of the ACO Season, which I had not participated in for about three years. Very happy, especially with this title in which I am going to debut. I had been looking forward to it for years and was waiting for the right and prudent moment when I would have vocal maturity, and we are here wanting to do it.
A premiere that is also a new challenge in his career.
While we are in this life we ​​are eternal students, I like to think of it that way. Especially in this career, if you think about it long-term, you already know that you are going to continue studying until the day you retire. Part of the motivation is to take on new challenges, new roles, and there is so much music to make that they don't give seven lives to cover it. I have not moved into a certain type of roles, they have been very varied from the beginning and I have always been very curious in that sense; that is, I like to explore different characters and styles, not pigeonhole myself, as long as they fit the vocal conditions you have. I have played very different roles from each other and I hope I can continue to do so. What matters is that I can defend it well, and I like the challenge of putting myself in the shoes of different characters, and it is part of what motivates me in this career, among other things, and telling a story to the public through these such diverse characters, and also being able to explore my ability to understand their philosophy and communicate it through music.
Opera productions, zarzuela recitals, shows like El amor Brujo, by Falla, among other commitments, allow him to change registers, and as I said before, not direct his career in one direction.
Falla's project has been postponed and has been exchanged for a concert with Ainhoa ​​Arteta. There are things that were canceled, some were postponed and others have come new. Now I also have two debuts this year that are not yet on the agenda but that are already confirmed, and which are Dido and Eneas, from Purcell, in Uruguay; and El castillo de Barbazul, by Bartók, in Bogotá, two totally new roles. And combining with many concerts, with the National Orchestra, doing zarzuela, Spanish opera as well as La casa de Bernarda Alba, …, and I am not complaining because the agenda continues.
She is also one of the stars of the Oviedo Opera in January and February of next year, in a program with more Canarian voices such as Yolanda Auyanet and Celso Albelo.
Yes, in January 2022 with Adriana Lecouvreur [de Cilea], which I do for the first time, so this is a year of several debuts.
How do you work in pandemic opera? How about the return to the trials with the sanitary protocol?
It has been many, many months without activity for the vast majority of us. Fortunately, since August I started working, there are many colleagues who have not done it yet. And to come back, 'imagine! It is a very great emotion to step on a stage again, to make music again, to be able to sing, and above all, the most important message for everyone and beyond what we are living. I think there is a campaign of fear, which has people paralyzed and I feel sorry for it. I see a lot of manipulation behind, or also an excess of negative information for people. It is one thing for you to tell people to take care of themselves and take precautions, but we must continue, we cannot stop.
Culture, despite the breakdowns of the covid, has been considered a safe activity.
Many efforts are being made at the level of closed spaces such as a theater, and that it is a safe place to enjoy the culture, so necessary at this time. We survived thanks to culture while we were locked up, at least from what could be seen on the internet, which has nothing to do with what is in person where other energy is generated. The best antidote we have is culture, and there has been no contagion among the public that has attended the theaters. And the protocol is very hard
And how does it affect you?
Singing opera with a mask is horrible, I leave rehearsals dizzy, but I really want to get on with life. This pandemic has led us to face our fears and ghosts, and also positive things such as prioritizing what is important in life, getting off that train against the clock in which we are all immersed. And learn to live inward. I come out stronger, I have had difficult moments, like everyone else, and also wonderful ones, because all this holds a lesson if one wants to see it that way.