Nánási and Hadelich play Sibelius and Stravinsky with the OFGC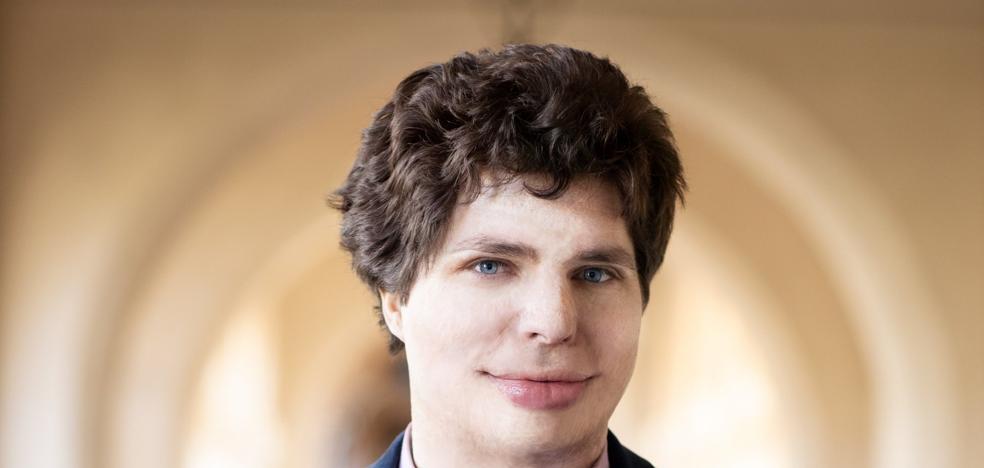 The Hungarian director and the German-American violinist star in the subscription concert on Friday, at the Alfredo Kraus Auditorium
Hungarian conductor Henrik Nánási and German-American violinist Augustin Hadelich return together with the Gran Canaria Philharmonic Orchestra in the 15th program of the subscription season, which will take place on
Friday, June 3, at 8:00 p.m., at the Alfredo Kraus Auditorium.
The program includes two pieces that define two aesthetic worlds at the beginning of the 20th century. The evening will open
'Sibelius Violin Concerto' (1905), one of the great works of the concertante repertoire clearly inscribed in the post-romantic universe.
Without departing in its structure from the traditional model of the romantic concerto, Sibelius conceives a work of great originality and great technical demands, which will be tackled by Hadelich after his acclaimed debut last season.
Augustin Hadelich plays on a mythical instrument, a violin by Giuseppe Guarneri del Gesù from 1744, known as
"Leduc, ex-Szeryng", donated by the Tarisio Foundation and which was used by the famous
Henryk Szeryng.
For Diaghilev's ballets

Nánási will close the concert with
'Petruchka' (1911)the second great ballet composed by Igor Stravinski for Serge Diaghilev's legendary Ballets Russes.
Stravinsky put all his fantasy at the service of a puppet show in which the puppets take on a life of their own. The sequence of this miniature drama is resolved with an emotional characterization of the three main characters, Petruchka, the Dancer and the Moor, and a dazzling display of genuinely Russian rhythms, dances and accents.
The OFGC will offer us the version revised by its author in 1947.
the tickets for any of the
spring 2022 concerts OFGC are available through the website www.ofgrancanaria.com, at the OFGC Headquarters from Monday to Friday from 8:30 a.m. to 1:30 p.m., at the box office of the Alfredo Kraus Auditorium from Monday to Friday from 4:00 p.m. to 9:00 p.m. and at the box office of the Theater Pérez Galdós from 10 a.m. to 3:15 p.m. and up to two hours before the start of each concert.