Naím Thomas calls Alejandro Abad Voldemort when talking about 'My music is your voice'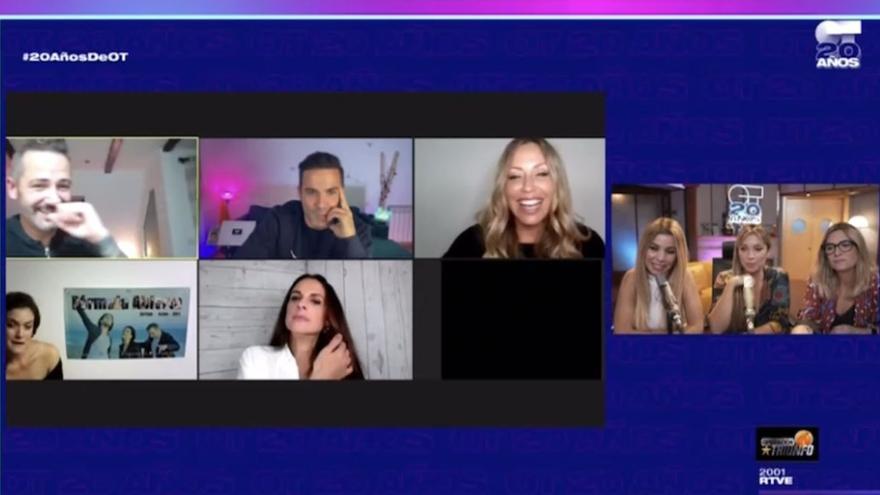 'Operation Triumph' is celebrating its 20 years with a special streaming broadcast on both YouTube and RTVE Play in which it is giving prominence to all the contestants who have gone through the mythical musical format. During 24 uninterrupted hours, the triumphs of all the editions are asking to review the best moments of their edition and some more or less funny anecdotes.
In the case of the first edition, there has been a talk between several contestants, including Naím Thomas who has taken the opportunity to send a dart to the music producer Alejandro Abad. The contestant, along with other colleagues and Noemí Galera have listened to 'My music is your voice', an anthem from the first season of the talent show that has been one of the most listened to and remembered songs on the show but also very controversial.
After seeing the video in which the song was heard and Abad appeared, Naím Thomas has referred to him as the villain of the 'Harry Potter' saga: "Apart from the fragment in which it came out … I prefer not to name it, I call it Voldemort in case you don't know". A comment that has aroused the laughter of his companions while Noemí Galera put her hands to her head.
Nevertheless, then he has been full of praise for the song: "I believe that with other people singing it would not have had the same value. I think that in television, apart from the faces and the music, not only the singers work, but also the stories. And I think that This story was perfect with the people who were, at the time they were, in the place they were, and it still moves me. I listen to it often. "