Naida Abanovich, from singing in the street to winning 'La Voz Senior'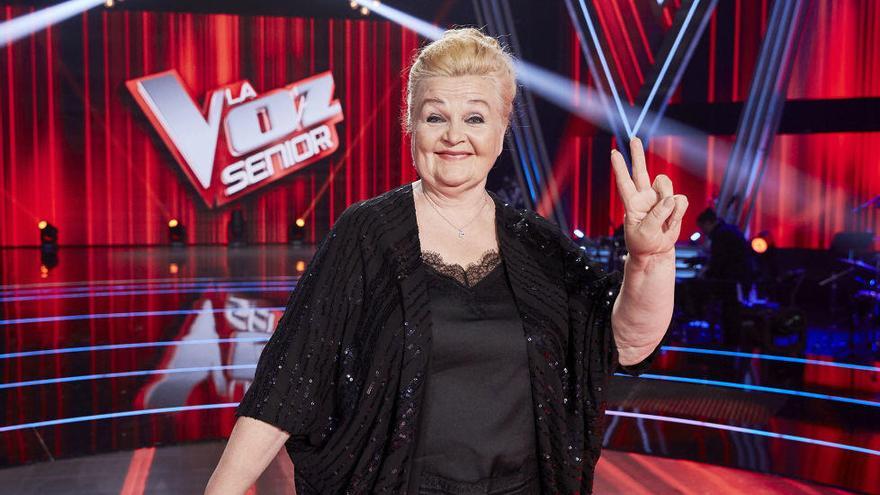 The final of the second edition of 'La Voz Senior 'crowned Naida Abanovich last night, from the team of Bustamante, as the most extraordinary veteran voice in Spain thanks to the vote of the public present on the set who opted for a contestant who came from singing in auditoriums, but also in the street.
Born in Minsk (Belarus), she sang opera for years at the Baku National Auditorium (Azerbaijan), until the war forced her to return to her native country, to finally end up emigrating to the Balearic Islands and there she began to sing in the streets for 15 years, armed only by a heavy 13-kilogram loudspeaker, Atresmedia explains this Monday in a note.
A hard experience that this woman has managed to reverse with her victory in the gala that Antena 3 broadcast last night, thus relieving the winner of the first edition of 'La Voz Senior', Helena Bianco, with which the finalists had to interpret one last subject before the winner's name was announced.
The person in charge of reading the name of the lucky woman was Eva González, thus giving the The finishing touch to a gala that featured "high level" performances, starting with the team of Antonio Orozco and its two finalists, Emi Bonilla and Nico Fioole, who made the audience enjoy singing "Trebole" and "You make me feel so young", respectively.
Then it was the turn of Pastora Soler's team, with Fernando Demon and his 'Unchain my heart', and Juana, who performed 'The cat in the rain'.
Next, the winners of the night appeared, David Bustamante's team, with Fernando Libén singing 'Dos gardenias' and the final winner of the edition, Naida Abanovich and her "excellent performance" of 'Ebben N'Andro Lontana'.
The performances came to an end with Rosana's team, who stood out with Los tres aries and their version of 'Para toda la vida', and Mingo who, accompanied by his piano, sang 'For once in my life'.
With the recognition of Naida Abanovich, 'La Voz Senior', produced by Atresmedia Televisión in collaboration with Boomerang TV, ends its second edition.