Nagore Robles gets wet and criticizes Patiño, Ana Rosa and Jordi González during their visit to 'Save me'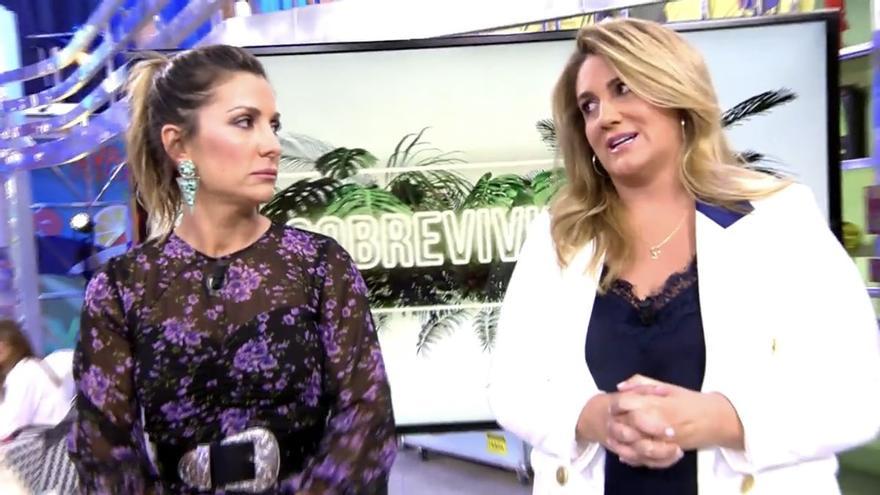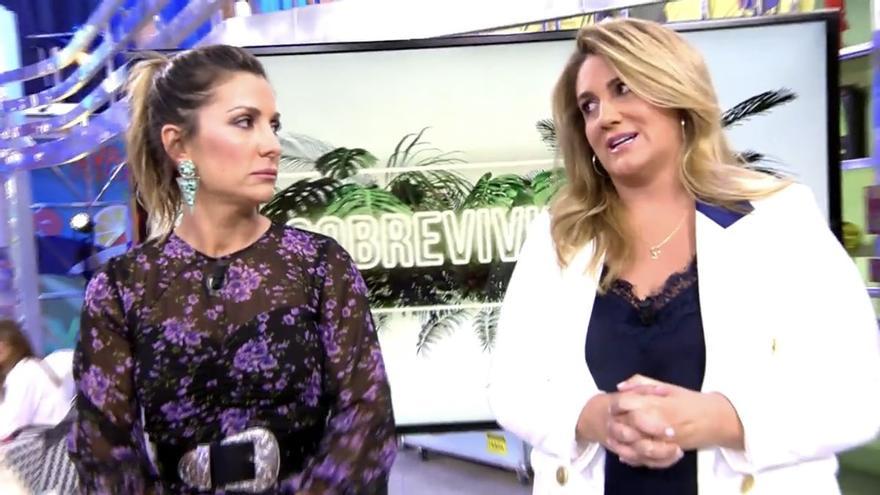 Nagore Robles he went this Thursday to 'Save me'to promote' Survive ', the space that leads in Mitele Plus and incidentally throw some darts to collaborators … And also to presenters of the chain. Although his main target was María Patiño, finally Robles got wet and criticized other presenters of the chain such as Ana Rosa Quintana and Jordi González.
Accompanied by the collaborators of your program Iban Garcia and Elsa Ruiz, Nagore had no qualms about talking about the 'Socialité' host: "I don't like Patiño and I don't like her as a presenter. Because it is "I, I, I, I" ", he said. His words stung Gema López, who asked him to dare to say more names:"Would you have the same 'toto' with some powerful presenter of the chain? "." I have a 'toto' from here to Logroño ", Nagore replied. "You are missing …", Gema said softly, to which she replied: "I am not missing. Gema has another problem. One does not shut up and the other does not listen," she said in reference to Patiño and her.
It was then that Nagore dropped the bomb: "We have said that from time to time we don't like Ana Rosa, that we don't like Jordi (González) at all. And Cristina Tárrega less". His statements are not only surprising for talking about other presenters of the chain, also because already in 'Save me' the director David Valldeperas shouted that Ana Rosa not be mentioned a few days ago." Ana Rosa is not talked about !", said.
Chelo García Cortés, also present yesterday on the set, came out to defend his partner: "Patiño is an original presenter, she has managed with her entire team to put 'Socialité' in the best audience ratings". "Do not forget that it is also the team"Nagore blurted out.
To top it off, Nagore was hinting at Antonio David Flores. Carlota Corredera fired Nagore and his collaborators with a "we don't let just anyone in here." However, Nagore gave a very clear hint: "You have had a gentleman… One who liked gardening. One that we really do not like. "