Nadal wins his third title of the year in Acapulco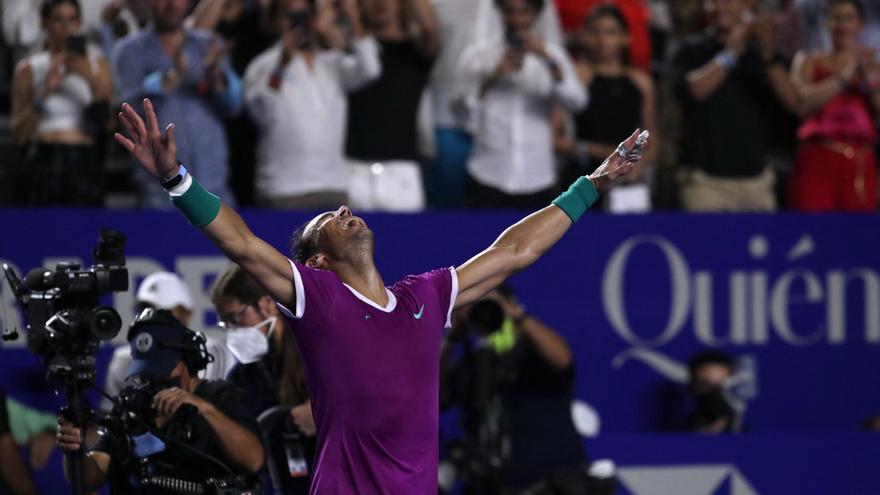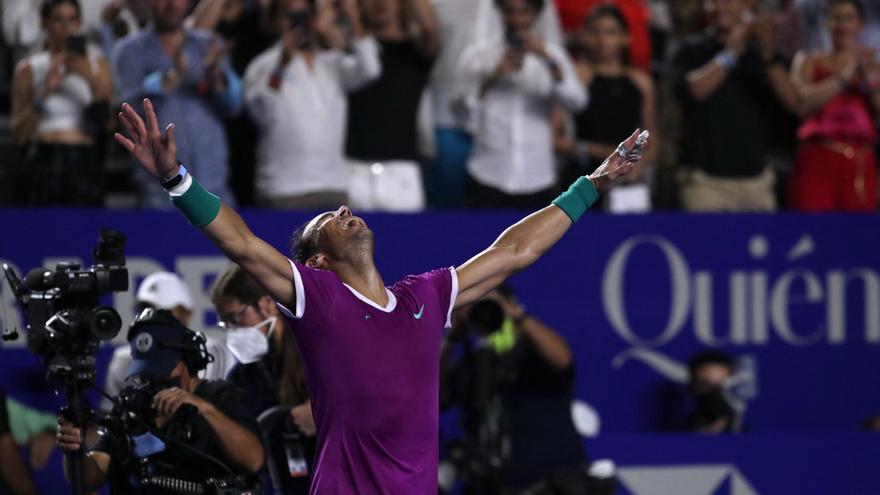 The Spanish Rafael Nadalfifth in the ATP ranking, beat Britain's Cameron Norrie 6-4, 6-4 on Saturday to win the Mexican Tennis Open and add his 91st title as a professional.
Nadal started a little out of distance, with some unforced errors at the start of the match, but he soon recovered his tennis, he began to hurt with his serve and in the fifth game he decided the set.
Although he kept a 86 percent accuracy with his first servethe key to the Manacorí's victory in the opening round was his fine tennis at the decisive moment, in addition to the fact that he did not allow Norrie to create danger in the Spaniard's service turns.
The second set started unbeatable for Rafa. With the score at 30-30, he hit a cross to the line to go ahead and signed the break seconds later, to the frustration of the British, who crashed the racket on the ground.
Releasing the rage did Norrie good. He put pressure on Nadal in the second game, put him on mate point, 15-40 and although Rafa caused a deuce, he suffered his first break for 1-1.
After two 'games' in which they appeared to be a peace truce, in the fifth game Nadal pressed again, forced his rival to commit unforced errors and broke his serve to take a 3-2 lead, which he extended to 4-2 by confirming the break in service.
Nadal saw Norrie injured and sought to hurt him; a blow from the world number 12 hit the net and went to the side, which frustrated him and he was no longer able to amend the 'game', which it meant his third loss against in the set.
When it seemed settled, Norrie showed pride, broke and got closer to 5-4 after confirming his service, however in the tenth game Rafa closed with lordship; he held serve and reached 15 wins at the start of the season, the best of his professional career.
With the result, the Spaniard added his third title in 2022: the Melbourne tournament, the Australian Open and Acapulco, in which added his fourth scepter to catch up with his compatriot David Ferrer and the Austrian Thomas Muster.