Nadal: "What a great pleasure to play in front of the public again"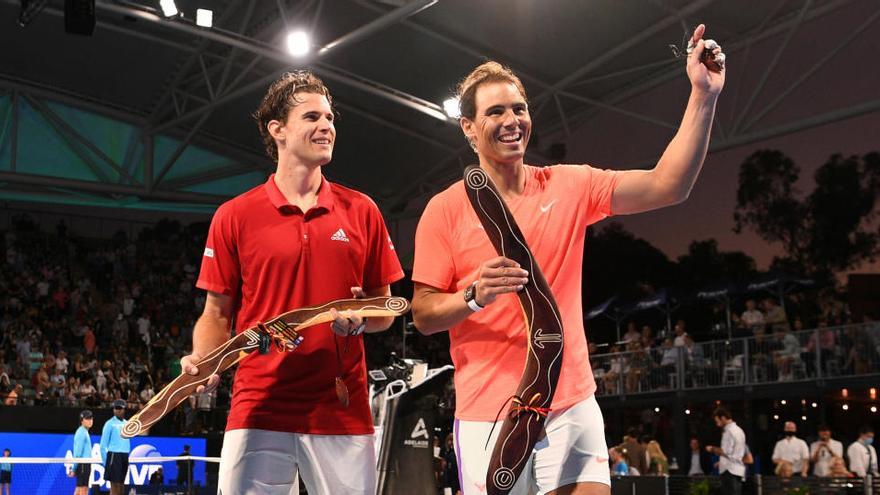 Rafael Nadal, that was imposed this Friday on the Austrian Dominic Thiem in an exhibition match in Adelaide (Australia) 7-5 and 6-4, he highlighted "the enormous pleasure" that "playing in front of the public again" had been. that filled the stands of the Memorial Drive Tennis Club.
"The last year has been very hard, the virus has hit us all hard, but Australia is giving us an example of how to do things"Nadal said after the crash.
The two weeks that he has had to spend in Adelaide in quarantine "are not, of course, the ideal situation, but things are like that," added the Manacor player.
Nadal will play next week the ATP Cup with the Spanish team and from day 8 the Australian Open, which promised "to try to win one more time." His only triumph in this Grand Slam dates from 2009.
Dominic Thiem also mentioned how nice it was to play with an audience, after playing the 2020 tournaments with empty stands.
The Austroaco said that last year he managed to remove "a lot of pressure" after winning the US Open, joking that "there is nothing to do at Roland Garros against this guy", pointing to Nadal, and hoped to play a good role in the next Australian Open, a tournament in which he lost last year to the Serbian in the final Novak Djokovic.