Nadal, to the third round of Australia without frights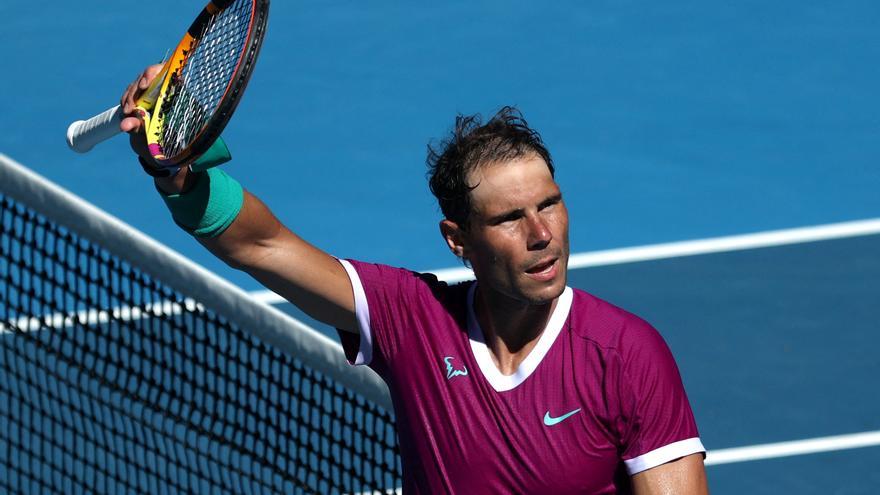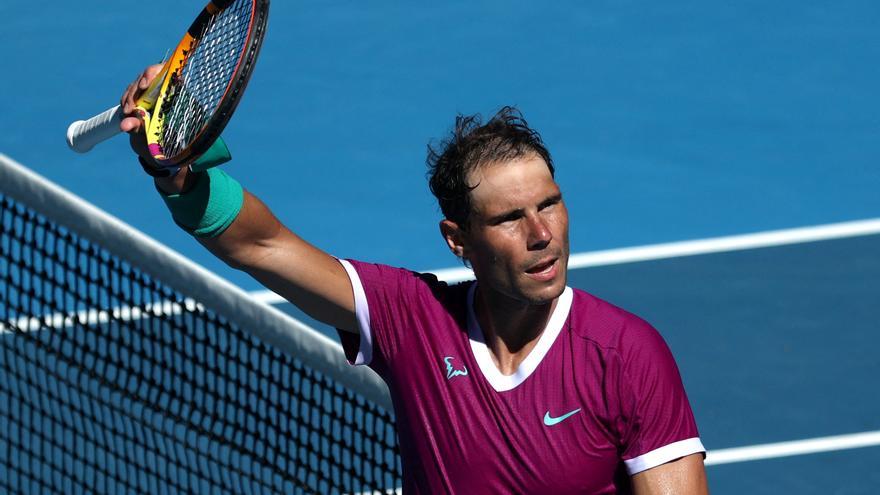 The Spanish Rafael Nadal he repeated his best version to end the german Yannick Hanfman for 6-2, 6-3 and 6-4 in the second round of Australian Open.
"He is dangerous, his result against Thanasi said how good he was. I wish him the best because he is a great boy", he commented after the conclusion of a clash that lasted two hours and 42 minutes.
"I play a little golf, I'm not a gym guy. I like to practice different sports more", he explained when asked by former American player Jim Courier about his exceptional physique.
His rival in the next round will be known after the conclusion of the clash that will face the Russian Karen Khachanov (28) with the French Benjamin Bonzi.
The Spanish has a positive head-to-head with the Russian 7-0; while in the case of facing the Frenchman it would be the first time.
added again good feeling after landing 29 winners and making 25 unforced errors, to score the fourth consecutive victory in a 2022 that started with the title in the Melbourne Summer Set.
The 30-year-old German tennis player came into the clash as one of the names that shone the most in the debut after sweeping the Australian and brand-new Adelaide champion Thanasi Kokkinakis.
The public on the central court Rod Laver Arena vibrated with the dominance of the Spaniard in a session marked by a humid heat that touched 30ºC, a condition that further catapulted Nadal's proposal.
The 20-major champion warned at the start of the competition that expectations were lower this year after his long period of inactivity, but he also mentioned that "in this type of tournament you never know because things change later."
The Spaniard kept a handcuffed Hanfmann despite the German's inspiration in the first stages of the three racessy charged his opponent's backhand with heavy forehands, as usual, to lead a match that confirmed his polished form.
Nadal reached the third round in the Australian 'major' for the sixteenth time and he only fell in previous phases in 2016 after stumbling in his debut against his compatriot Fernando Verdasco.