Nadal overwhelms Alcaraz in the great generational duel of the Madrid Open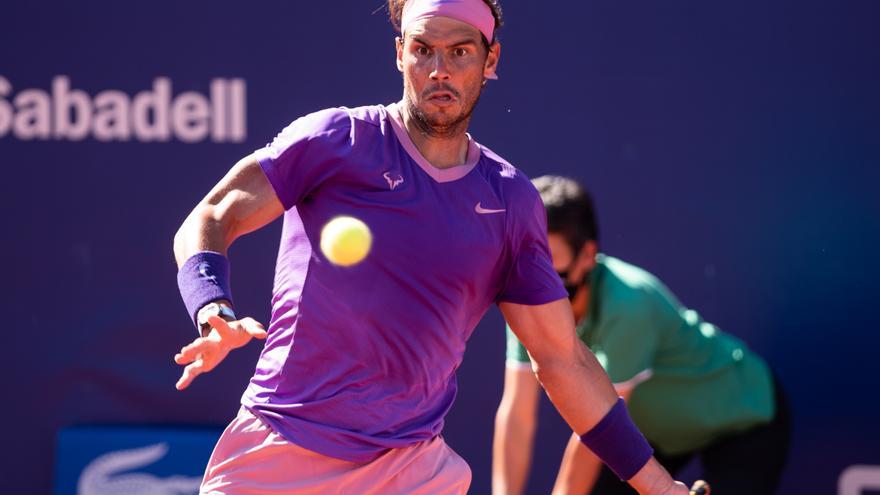 The staging of Rafael Nadal in the Madrid tournament it was a master class for Carlos Alcaraz placeholder image, surpassed by the high level of the first favorite (6-1 and 6-2) and, probably, also by the environment and all the repercussion generated before a risky generational duel.
The best Spanish athlete in history before a promising player who aims high, with conditions for one day to become one of the greats of the racket but who still has a long way to go. A rookie in front of one of the players with the most presence in Madrid. Champion five times of this Masters 1,000 and, among many other things, with twenty Grand slam To his back. The king of the earth and a boy who appears in the circuit.
Alcaraz came of age in the Manolo Santana track, the main one, of the Caja Mágica, before his idol. A dream come true. But conditioned by the pressure and overcome by the story, with almost no time to enjoy. No option to trace his game or reveal his tennis. Seventy-six minutes lasted the duel.
From the start he was subdued by Nadal, who on the track does not contemplate another option other than to win. The number two in the world submitted Alcaraz from the beginning, who, unable to put aside the pressure, did not find a place on the track, the quiet. He erred excessively and barely kept his pulse in the exchanges proposed by his rival.
In the third game of the match, with 2-0 and 30-15 against, Juan Carlos Ferrero's pupil, winner in the Caja Mágica in 2015 in the sub-12 category and later a finalist in the sub-16 category, needed attention of the doctor after falling on the ground and feeling an abdominal pull when trying to return a high ball from the Balearic Islands.
The game passed quickly. Rafa Nadal does not usually give away. It was from the fourth game of the second set that Alcaraz had some outburst and brought out some of the qualities of his game. But he had no choice. The Spaniard kept up the pace without giving the option of any hint of reaction or surprise.
He did not give the feeling of enjoying Alcaraz in his eighteen birthday, but to suffer before a player who represents where he intends to go. You will not forget it.
Rafael Nadal made a strong start in Madrid, launched towards the round of 16, the next step towards his sixth title in the Spanish capital. Rival awaits in the next section that will come out of the match between Australian Alexei Popyrin and Italian Jannik Sinner, fourteenth favorite.