Nadal meets Sinner again in Paris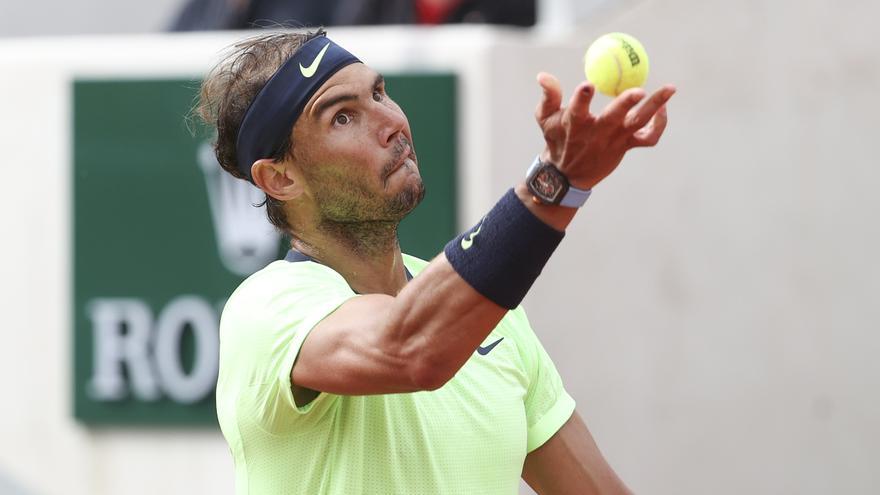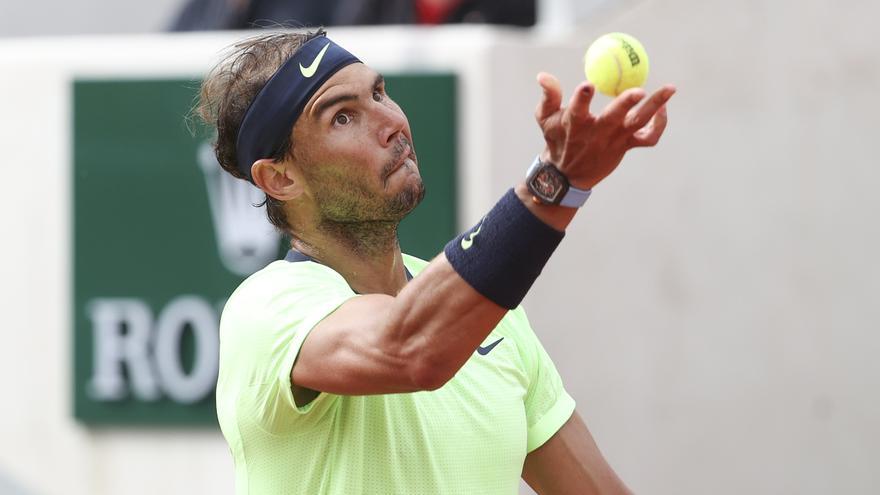 The paths of Rafael Nadal and Yannik Sinner tend towards convergence. Next rivals in the round of 16 of Roland Garros, have been measured twice and in the past Australian Open they shared the two weeks of quarantine imposed by local authorities.
The Italian was born in San Candido when the Spaniard was 16 years old and the tennis he had already placed an asterisk of a promising star on it. In just over two years, Sinner's heterodox career has taken a huge leap forward to place him among the most promising youngsters in tennis.
Few doubt that his name will take over the final places of the great tournaments in a few years.
After getting into the quarterfinals at Roland Garros last season -where he had the first meeting with Nadal- this year he has already reached his first final of a 1,000 Masters. It was in Miami in another show of precocity.
The transalpine lacks regularity, but his racket has already crossed that of some of the toughest in the tournament, which has strengthened his personality.
Nothing to do with the somewhat timid tennis player who last year jumped to the cold central court in Paris, on a closed and autumnal night in the French capital, without anyone giving him options to beat the Spanish on the way to his thirteenth Musketeers Cup .
Sinner has never hidden his ambitions. Behind his boyish face, his angelic appearance to which his curly and reddish half-length hair contributes, hides the spirit of a matador, an aggressive tennis player who is improving shots with a single purpose: to win.
"I hate losing, even when I played football I always wanted to win," he said. the Italian as soon as he achieved his ticket for the second round.
Sinner is a pure product of the factory of his coach, Riccardo Piatti, described as a training wizard and set as an example in many countries.
From his hand Sinner has been climbing steps in the always difficult hierarchy of tennis, gaining in maturity and precision, in forcefulness and regularity.
Just before the tournament, the former tennis player Mats Wilander made the Italian his main candidate for the title or, at least, the young man with the most options to dethrone the old guard led by Nadal and Serbian Novak Djokovic.
"I think Sinner has a lot of chances to win the title," said the three-time Roland Garros winner of the Swede.
Wilander's opinion is, true, a minority, but everything would change if the Italian became the third player to defeat Nadal in Paris.
It would be a bombshell that would propel this young tennis player who, as a child, was a ski champion in the Alpine region from which he originates, where snowshoes are used more to walk on snow than to hit balls.
That sport filled his cravings, but Sinner changed it to tennis: "Skiing only lasts a minute and a half, too short. I like to look my opponent in the eye and in skiing you compete without knowing how you are doing, without seeing if your rival is frustrated or happy. "