Nadal knocks out Berrettini to reach final in Australia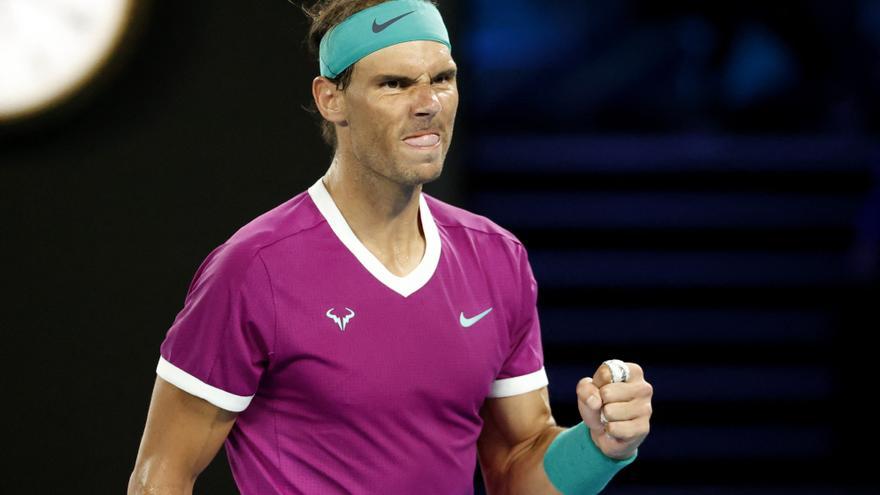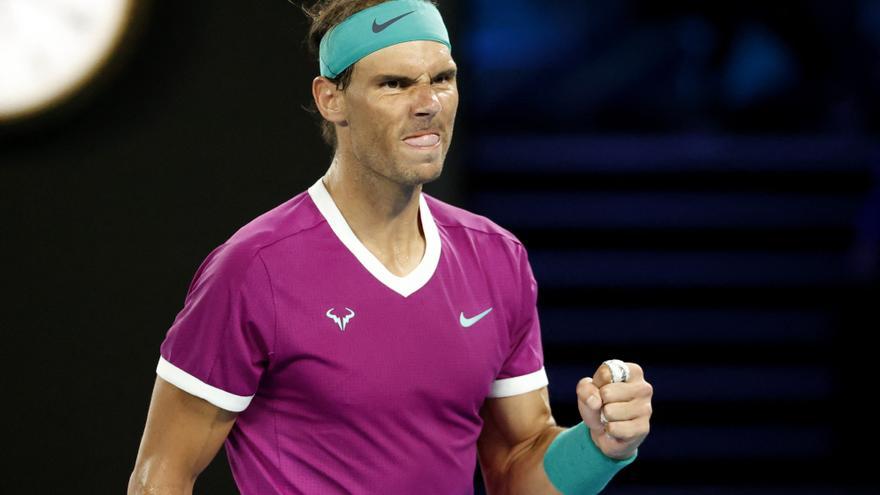 There is only one game left. Rafael Nadal has opened the doors to its sixth final in the Australian Open with a forceful victory against Mateo Berrettini by 6-3, 6-2, 3-6 and 6-4. The possibility of winning his second title in Melbourne and the 21 career Grand Slams will be in the left hand of his racket this Sunday at the Rod Laver Arena against the winner of the semi-final between Daniil Medvedev and Stefanos Tsitsipas.
Impeccable from the first point. Nadal has scored the first set in 43 minutes after breaking Berrettini's serve in the second game. The 2009 champion has set the pace, commanding with his forehand, almost without errors (5 unforced), very solid with his serve and effective in the rest, crushing the backhand of the Italian tennis player who could not find a way out of the harassment.
absolute domain
In the second round the landscape did not change, in a match that was played indoors, due to the rain. Nadal has broken in the first two games to take a 4-0 lead against a desperate Berrettini. In 42 minutes, Nadal closed the second round, still feeling better than in the first, giving up only two games and not giving Berrettini a break point option.
The Italian tennis player had the first after 2 hours and 12 minutes of play in the eighth game of the third set (5-3) to stay on track and force Nadal to a fourth set.
moment of tension
Berretini's reaction was too late. Nadal did not want to live the quarterfinal match history before Dennis Shapovalov, in which he suffered a heat stroke, and ended up exhausted after saving himself from the KO in the fifth set against the Canadian tennis player. The Italian tennis player, more aggressive and dominant with 22 points in a row without losing his serve (five blank games), has not been able to withstand the pressure and Nadal has managed to make him the 'break' (5-3) to finish off the victory with his serve in the first 'match ball.
Nadal, at 35 years old, will play the sixth final at the Australian Open this Sunday. The Balearic tennis player won the first in 2009 against Roger Federer, in an epic five-set match, but lost the next five in 2012, before Novak Djokovic; in 2014, against Stan Wawrinka; in 2017, against Federer and in 2019, against Djokovic.