Nadal: "It's a difficult time, but I have to fight for what I want"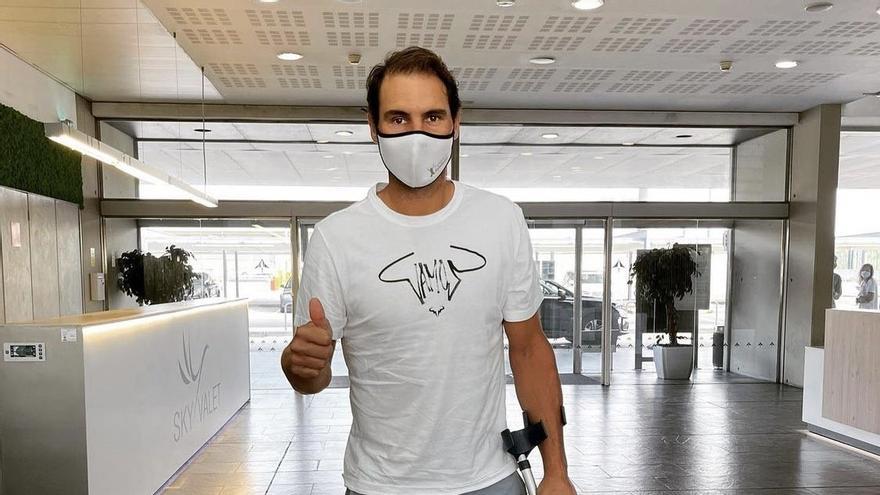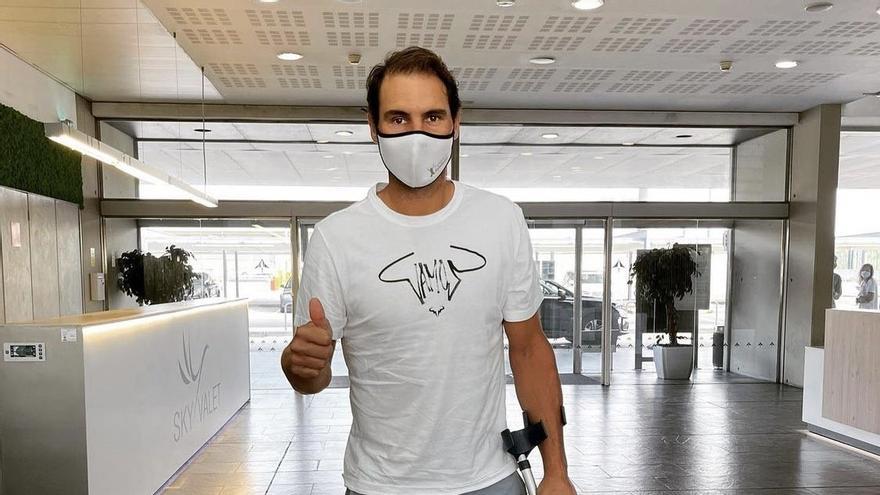 The tennis player from Manacor Rafa Nadal regretted the injury to his left foot that has made him resign from the 'greats' of Wimbledon and the United States Open and, among other tournaments, to the Tokyo 2020 Olympic Games, but He declared himself "excited" to return to the slopes because he always found the "way to get ahead."
"What was in the script was to play Wimbledon, the Games, the US Open, but what was not in the script was to be lame today. The scripts are not to be followed to the letter. Fantastic things have happened to me in my career, better than I ever dreamed of, also complicated in terms of injuries, but there has always been a way to get ahead ", he said at the presentation of the documentary series' Rafa Nadal Academy. Building Champions' which will be broadcast on Amazon Prime Video, the Vamos de Movistar channel and Audible from September 17.
At the event, held at the Rafa Nadal Academy in Manacor, Rafa Nadal himself came, the Head of Prime Video Content in Spain, Ricardo Cabornero; the Country Manager of Audible-Spain, Juan Baixeras, Miguel Toral, executive producer of the 4 episodes and 8 podcasts of the series, and Rafael Fernández-Alarcón, Director of Brand, Sponsorship and Media of Telefónica.
Regarding the recovery in the foot, Rafa Nadal admitted that, with the years, it is more complicated "because the clock does not stop". "I still have the illusion. I have been better, my foot is still a little sore. It is a difficult time on a personal level, but I have the illusion of improving and face a difficult process, painful at some point, but I have to go through fighting for what I want, "he said.
For Nadal It is a "great satisfaction" to see how your Academy in Manacor has grown, which is now five years old.. "It is a great joy to see the boys when they graduate, and to have created an environment in which they have the tools to dedicate themselves to fighting for their dreams," said the Balearic tennis player.
Among other values, Nadal stressed that they teach young tennis players to manage defeat. "Tennis is a losing sport. Every week only one wins. You have to learn to live with defeats and victories. It is a mentally difficult part to accept. Here you have always lost: a final, in the first round … But in the end there is no greater personal satisfaction than having made an effort to achieve your goals. If I have not succeeded here, I will find a way to succeed, "he argued.
One of the products of the 'quarry' of the Rafa Nadal Academy is the young Daniel Rincón, junior champion of the United States Open. "I tried to think it was not the final to take pressure off. I have been playing tennis since I was 5 or 6 years old. It is the result of the work they have done with me in these two years. I'm very happy, but I really want to continue because this is a very long road, "he said.
PFor Rincón, having Rafa Nadal as a reference makes him "put his feet on the ground." "Having my idol since I was little is something incredible. I try to make the most of all the advice he gives me," declared the Avila forged in the academy in Manacor along with Nadal's uncle and former coach, Toni Nadal.