Nadal: "I would like to be remembered as a good person"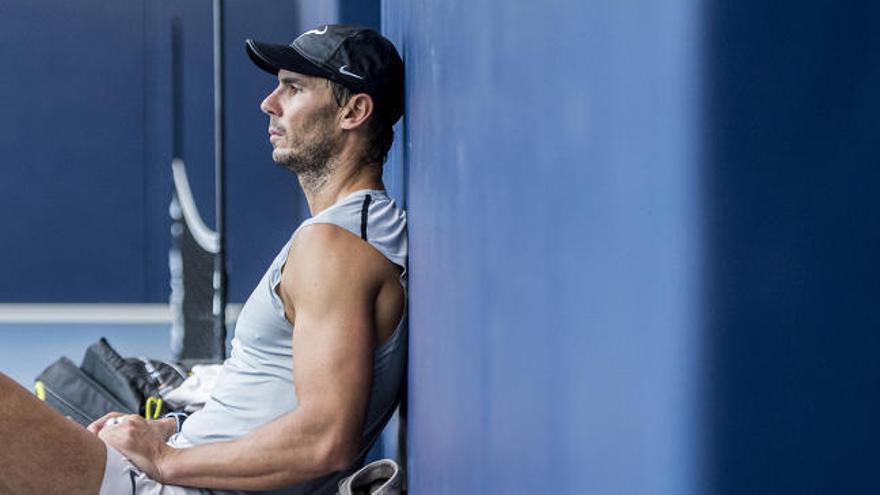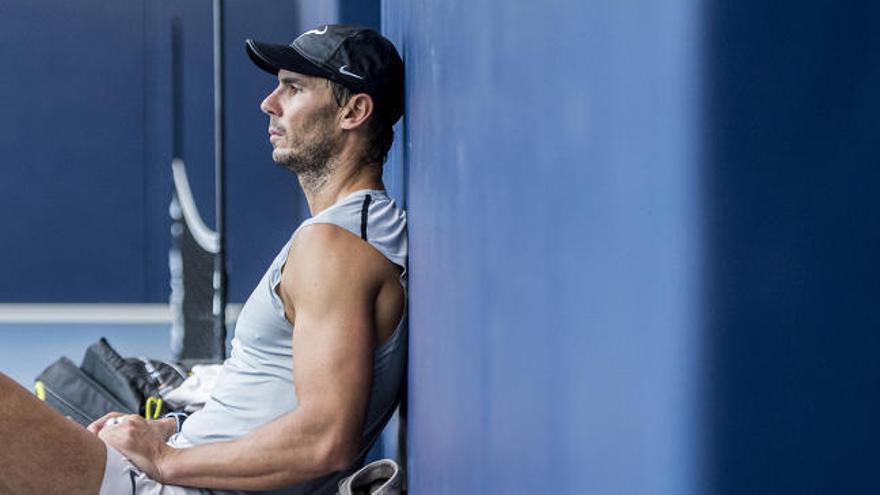 It's not cold in Manacor on this Wednesday in October. But yes a lot of wind and Rafael Nadal (June 3, 1986), 20 Grand Slam titles, 13 of them at Roland Garros (Paris), has preferred to crush himself in silence, in the vast indoor court that is in his luxurious Academy, together with his three inseparable coaches, to whom more faithful, friend and more professional: Carlos Moyá, Tomeu Salà and Rafael Maymó.
His punches, I swear, sound like him tiger woods swing, each blow of his (on the other side of the track are Salà and Moyá trying, just trying, not to have compassion for the champion) is, not only because of his battle cry, because of his scream, as if an F-18 fighter were flying over the roof of the track. Seriously, being around Nadal when he hits is one of the most impressive things in the world, it's like watching a NASA rocket lift off.
You are in your 30s, very fashionable. You sweep Roland Garros, LeBron James returns to the top of the NBA, Lewis Hamilton equals Michael Schumacher, Robert Lewandowski wins it all with Bayern. Is there life after 30? I think it's a fashion issue and now those trends have changed. Before, when you reached 29, you were already old and you already had to retire. But, in the last decade, there have been a number of athletes who have triumphantly lengthened their careers and opened their eyes to others. We all believe that there is life beyond 30 and if you do things well you can continue to be competitive at that age. In addition, there are more means and experience to prevent and heal injuries.
Anyway, there is also a very personal theme of each of us and that is that you like it, that you are passionate about it, that you enjoy what you do, that you feel what you do. Without that feeling, love, for the sport you practice, for your profession, although for me it is not a profession, it is impossible to extend your career and even less if you have been successful for many years.
In other words, their withdrawal is still a long way off. I can't guess when I'll retire, I'm not, no. Who knows, the same in a year. One cannot program the future. I don't know what life will bring us, maybe things will happen that will take away my illusion about what I'm doing. Hopefully! that is not so. Of course, to this day, I see it unlikely, but one must always be prepared because things change very fast.
Of course, I am not afraid of that day and, therefore, I do not consider it. It is clear to me that when I arrived, I will feel it, I will know it, I will realize, probably that I will no longer feel that passion that moves me to go to training every morning, those continuous improvement objectives that one needs to remain competitive with him. time passes € when that happens, it will be time to say I quit and start doing things that are as or more important than tennis, of course.
So we are not talking about both a physical and a mental issue.. Well, well, the physical is very important when it comes to assessing whether or not you can continue to be competitive, so I think that, if the injuries respect me, I do not see, at the moment, a reason why not to continue competing. If you have pain every day and life, training and competition become a continuous suffering, it is clear that you will have to consider it.
Would stopping winning be a reason to retire? Winning is an important part of sport, it is part of its essence, but I would not talk so much about the need to win, which exists, of course, I would talk about being competitive. If you have the feeling that you can win and enjoy trying, winning, losing, it is part of the sport. Winning is a positive energy that helps you keep going, that's for sure. There may be people who give up when they stop winning, it may be, yes.
It is difficult for him to get up every day to go to training, to crush himself as he crushes. If I'm physically fit, it doesn't cost me anything to get up and train every day. What's more, now, in training, I enjoy a lot more than ten years ago. Before, for me, every day was an exam, I demanded the best of myself. If I trained badly, I disliked it; if he had played badly, it worried me. Today, I live that process with more serenity. Of course I want to train and play well! But I have learned that one cannot always be one hundred percent. I have learned to live the bad days, tennis speaking, in a more serene way. I don't do a bad training day drama. Now I know when I need to be at 100×100 and, there, I can not fail. The attitude, intensity, energy and motivation have to be at 100×100, so I rest more than before and do more selective workouts.
It is possible that the family life that he leads in his beloved Manacor is also part of that good predisposition to continue. When you live a normal, ordinary, stable life, it is easier for, on an emotional level, that stability to help you on the track. Sport cannot be separated from life. If I had gone to live on the other side of the world, separated from my family, friends and my loved ones, I would have suffered and dragged that emotional wear on the track. The fact of not having separated myself from my usual environment, since I was a child, has helped me to have a longer career. I have done everything my friends have done, beach, parties, sports, but less times, of course. That emotional stability, that normal, simple daily life, has also helped me to keep my feet on the ground and not go crazy when I won or see everything negative after a defeat.
I know you've been asked many times, but how would you like to be remembered after you retire? For me, by far! The personal issue is more important than the professional one. I always say that I would like to be remembered as a good person, good people, much more than a champion or anything else. Because, in the end, the victories, the titles, are moments of happiness, of euphoria, of adrenaline, of success, but all that is temporary and I have always been very clear about that; the success and interest that you generate in people, in companies, is something temporary. That interest is for what I do, not for what I am. The important thing is that the people who know you have a positive opinion of you, the image that is transferred to the world can be manufactured.
You like to have a good vibe with everyone, don't you? Well yes, why deny it, I try to get along with everyone. Why? Because I do not like to argue, I am not one of fighting, polemics. I don't like confrontation, nothing! I, with my partner, never fight. I like to exchange opinions, but I do not share the idea that problems have to be faced head-on, face-to-face. I only do that if it is an insurmountable problem, but if it is a little problem and we can turn it around the other way, avoid bad rolls, well I give it to you. I am not to live with problems. Life already provides you with real, authentic problems, to turn the little problems into big problems. Faced with these little problems, the best thing is a little pause, let a few days go by and, sure, everything returns to its normal course.
That's why, being from Real Madrid, you get along so well with your Barça relatives, right? By the way, do you think we are about to see Leo Messi decline? But what are you saying! Messi is on the decline, he is going, he is still not as usual, perhaps he has had better times, but he is still the best player in the world. Football, like everything at the moment, has lost a bit of interest. We all have a tremendous rival, which is this virus, which has disrupted our lives, our relationships and affects, especially, the economy. There are many people who are having a very bad time.
So in a way, you are the first to celebrate the return of top-level sport. The truth is that when I was confined, I kept thinking "if there was at least football, golf, tennis, something! What do I know, some sport", because, in the end, sport has one thing that is unique: It is real, what you see is what it is, it is not about fiction, TV, movies, series … sport entertains people, motivates them, makes them feel good, supporters of each other, you win, you lose , many people are passionate about sport and enjoy it. Of course, now, everything has happened, right? in the background, although football, yes, is still an escape route for many people, myself included.