Nadal: "I don't pretend to like everyone, that's impossible"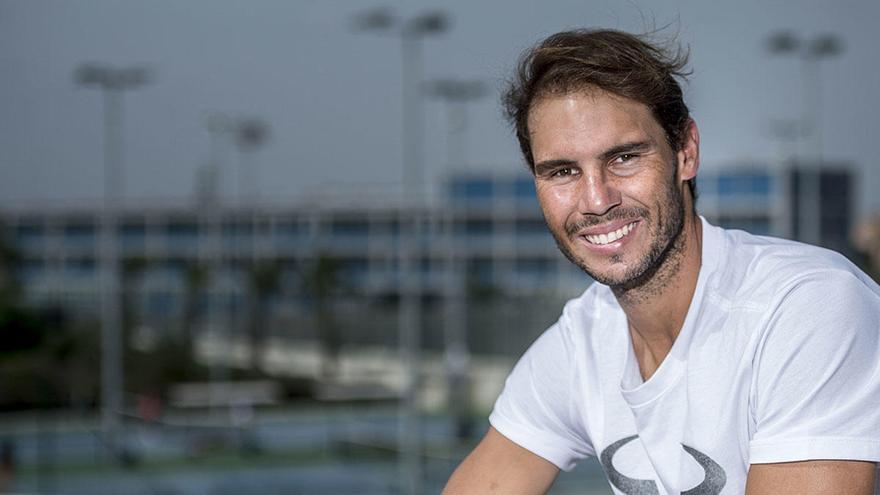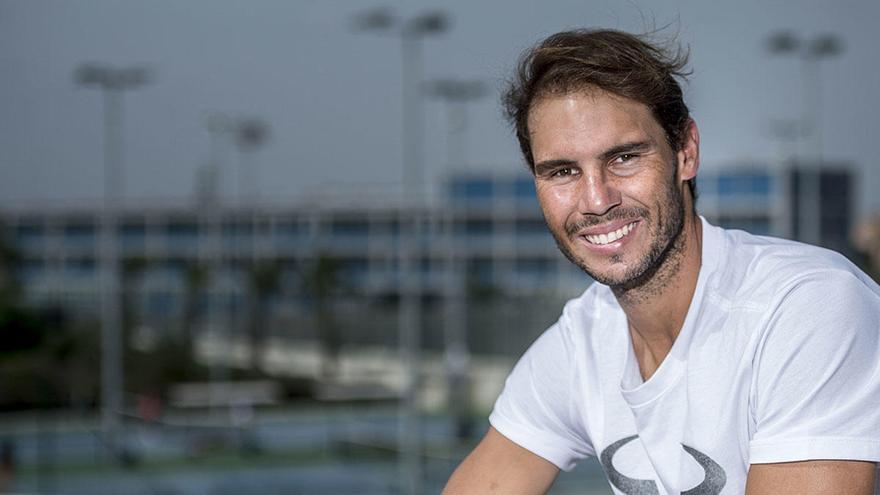 Rafael Nadal He has the same (permanent) smile of the Catalan pilot Marc Márquez. And, yes, as he recognizes and is obvious, that good vibes, that good predisposition to not create any conflict around him, to try to get along with everyone, is obvious. If it was not real, authentic, everyone would have found out right away.
The ultimate trial champion, Toni Bou, winner of 28 world titles, told me the other day that every time a competition starts, everyone thinks he is the winner and that's when he starts to doubt that he can win. Does something similar happen to you? No, no, it's the others who give you a favorite, I never see myself as a favorite. Man, if I make my debut at Roland Garros against 83rd in the world, to cite one case, it is evident that, if I am at my best level, I am the favorite, but what I mean is that, from the inside, you know that you can lose and You can win. And that is our reality, because it happens, it is not a pose, no. I have never felt external, media pressure to win, it is my personal pressure that affects me, not the external one.
Tell me one thing, how do you manage to overcome losing a point, a game or a set? It is a matter of habits. The best players, tennisically speaking, are mentally very strong and have that ability. There are players who, when the game goes uphill or they lose a point, a game, a set, they lower their arms. In my case, and I can only speak for myself, it is a personal obligation that I have always had since I was a child, because I have had an environment next to me that has never allowed me to lower my arms, my uncle Toni, in that sense, has always been very demanding of me and I think that, thanks to that, it is easier for me to continue, continue and continue fighting.
Even when the Roland Garros final begins, beating world number one 6-0. At that moment, even more so because I'll tell you one thing: the way tennis counting is very treacherous, a lot. After that 6-0, many thought that he was beating Novak (Djokovic) and nothing is further from the truth. That 6-0 was very misleading, because the level of one and the other was not for a 6-0. Things happened like this and period, you can't keep playing believing that you've beaten him up. And sometimes, when it's the other way around, when I'm the one who loses, whatever the result, I think the same way and start the next set thinking that the match starts again. The most important thing when you are on the track is not to stop giving yourself opportunities, never lower your arms, because you can improve, inspiration comes to you, the rival can fail, you can relax … if you mentally lower your arms or lose your faith, then it is impossible to trace.
Did they really devise some balls at Roland Garros for me to lose? Please, I have heard and read that thesis about Roland Garros balls, yes, and it is absurd, an outrage. Roland Garros changes sponsor and the new sponsor makes his own balls. My relationship with Roland Garros is excellent, I have no complaints, neither from the public nor from the organization. My feeling is that every year they are very, very happy that I win. And it shows.
Do you like that everyone considers you a role model, that all mothers would like to have a son or son-in-law like you? It is not something that worries me much. I believe that all of us who are popular, who appear on television, to say the least, must be very responsible, because there are many people you can influence, for better and for worse and, therefore, we must take care of our behavior, our words . I try to act naturally, you cannot be a marketing product, if you are, at some point, something negative comes up that destroys that disguise. I could not behave on the court as I behave if my attitude were pre-fabricated, if it were a studied pose, at some point it would be discovered that I am not like that. I try, I insist, to be natural. I don't pretend to like everyone. What's more, I think that's impossible. I try to be correct with everyone, educated and, above all, thank life for the positive and good things that happen to me.
Has your marriage changed a lot, your wedding? To me? No, no, what's going on? What's going on? It was a very nice day, a lot, and I'm not very given to this kind of thing, but we were the ones we had to be, trustworthy people, and we had a great time.
By the way, your friend of the soul, Pau Gasol, has just become a father, don't you know? It neither encourages me nor does it stop encouraging me, we are clear about our roadmap and, when it comes, it will come. If I would like to have a son tennis player? I don't think it's a dad's issue, that's very, very, difficult and being a professional athlete, too. Yes, I would like that, if I have children, they would grow up with the values ​​that sport brings, because it is a very positive environment, but from there it is very difficult for tennis players to come out, and I don't know!