Nadal beats Thompson and meets Carreño in the quarterfinals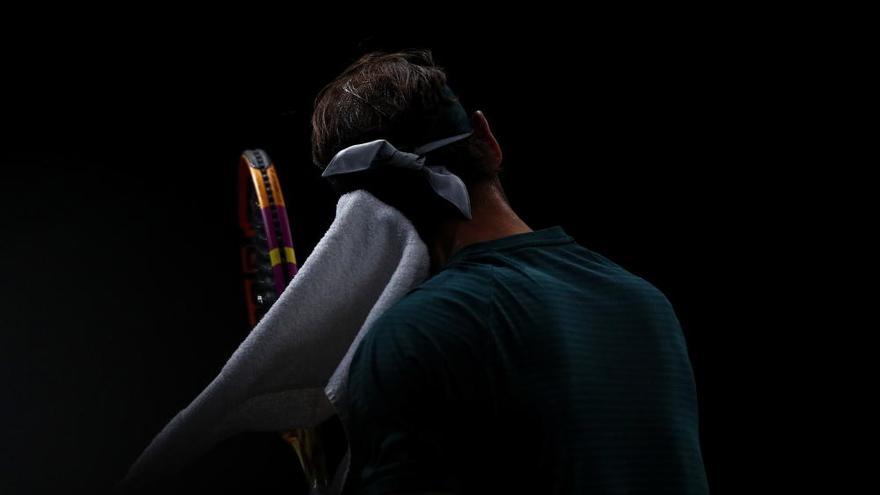 The Spanish Rafael Nadal achieved this Thursday the classification for the quarterfinals of the 1,000 Masters in Paris by defeating Australian Jordan Thompson 6-1 7-6 (3) in one hour and 3 minutes, and will be measured for a place in the semifinals against his compatriot Pablo Carreño.
Nadal's 1,001 victory was more pleasant than the previous one, against Feliciano López. If his entry into the tournament was cold, which allowed López to sign up for the first round, Nadal showed that his adaptation to the indoor fast track is now a reality.
As a hurricane passed over the Australian, who had never reached the quarterfinals of a Masters 1,000, and scored the first round in little more than half an hour.
In the second the Australian adjusted his racket, especially with the service, which tied tightly without giving Nadal assault options, who did not find a way to destabilize his rival.
Their weapons are less valid in the context of the covered pavilion of the Bercy neighborhood and its room for maneuver is narrowing.
Thomson, 61 in the world at 26, came to have a set ball, saved in a masterly way by the Spanish, which seemed to evaporate the hopes of the Australian, who has only one victory against a rival of the "top 10", which he achieved on the grass of Queens in 2017 against the British Andy Murray, physically handicapped.
Nadal forced the playoff game and the Australian seemed to lose the thread of a match in which he had managed to counter the weapons of the number 2 in the world, who scored the victory.
The Spanish will seek to qualify for the semifinals in this tournament for the fourth time in his career, the same round before which he retired last year due to a physical problem.
His rival will be Carreño, who has won the six matches they have played, without the Asturian having managed to snatch a set from him.
It will be the third duel between the two this season, in which Nadal won the Australian Open and in the same round of the 1000 Masters in Rome.
Carreño arrived at that game after having played the US Open semifinals, without time to adapt to the surface and to the schedule.
The Asturian, which retains classification options for London ATP Finals, he is showing a high level in Paris, where he has reached the quarter-finals without problems.