Nacho Vegas: "I notice that there is a rush and anxiety, in general and in the trade, and I don't think it's good"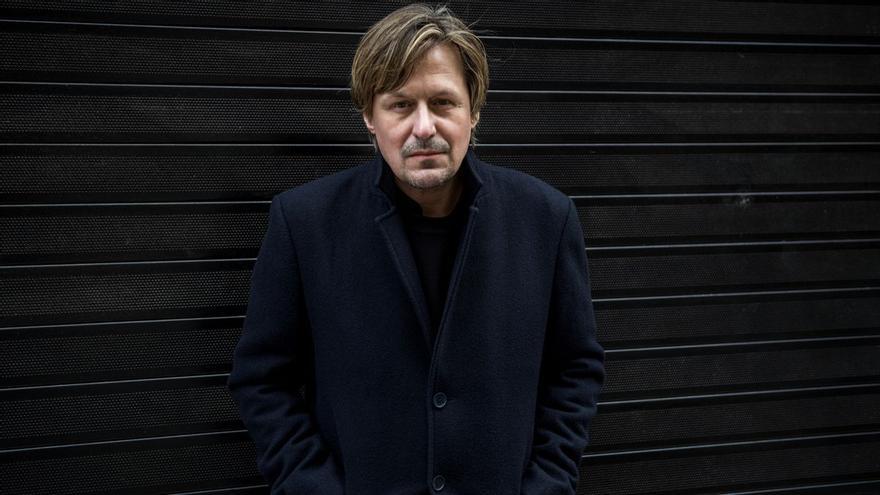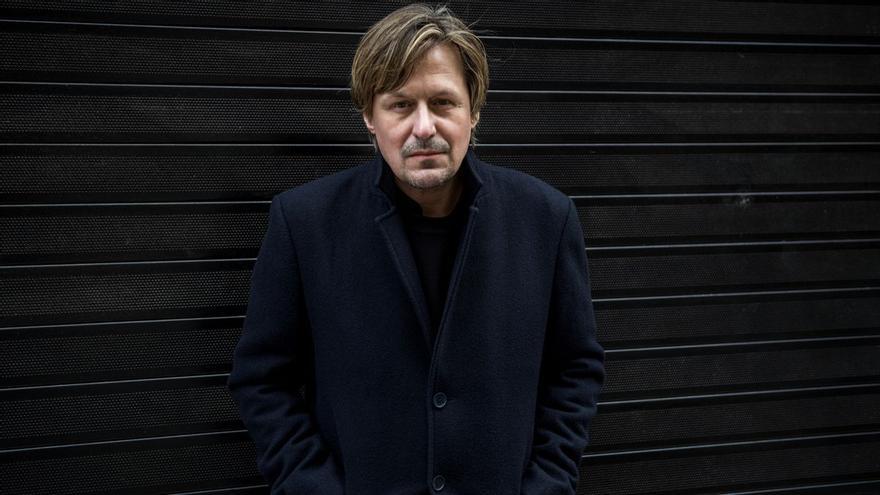 Is this an album that comes from afar and that, due to the pandemic, was intercepted by the anthology 'Oro, salitre y carbon', published at the end of 2020?
He had song outlines before the pandemic, and I wanted to get it out before the compilation. But with the confinement I had a bit of a creative block; there was no stimulus and it was all conversations about the coronavirus. I went to a town, Ortigueira, in western Asturias, I stayed there for a month and from there I came out with more songs. I didn't want to make a pandemic album, and it took a bit of a hard time getting perspective on reality.
The title of the album refers more to the destruction of order than to the creation of a new reality.
Things have to be destroyed to rebuild them. What you cannot do is rejoice in the most difficult moments. There is an open window, which sheds light, and it is about casting a true look at reality.
He has been releasing singles before the album was released. Does it bother you to have to follow those 'tempos' that the market sets?
Yes, although we are all relocating. But it is true, I notice that there is a rush for everything, and an anxiety, in general and in the trade, and I do not think it is good. The platforms ask you to generate content, have visibility on the networks, that everything is new ... We publish progress and videos, but when you have been around for a while you can set your own rhythms.
This is an album conceived as such.
In the end, records are a way to organize the repertoire you have in your head. Later, Lou Reed said that for him they were like photo albums of a time. Yes, they are for that. I would like to be able to make a concept album, but it never comes out. I like the Kinks albums, or 'Storia di un impiegato' (1973), by Fabrizio de Andrè, which is the story of a man who is fired from his job and is left wondering whether to put a bomb or what.
In 'The apple blossom' he speaks of civilization as a jungle.
The spark of the song It was some dismissals that there were, already in the middle of the pandemic, in a public company in the port of Xixón. They fired seven workers, and four went on hunger strike, and were ignored. Those things that touch you and create a mental imbalance. The song talks about how, when things get ugly, the man becomes more hostile. "In popular culture everything is made for us to use it and not be afraid of it, as long as it is with a certain sense and respect"
How did you come into contact with the Puerto Rican bomb, the rhythm that sustains this song?
I usually make songs in ternary rhythms, and this one had a binary one, and Cristian Pallejà, who runs the Caballo Grande studio in Les Corts, told me that we could put something a little Latin into it. He told me about Mancha 'e Plátano, a Puerto Rican group based in Barcelona. I listened and freaked out. Afro-Caribbean rhythms are a world I don't know, like flamenco styles.
Did the idea of ​​cultural appropriation, using someone else's legacy in a frivolous or opportunistic way cross your mind?
I try not to worry about that, because I take the songs very seriously. I like the contrast that Mancha é Plátano practices of the gloomy and the celebration of life. It was easy to make sense of it and not be an act of simple musical tourism. The concept of cultural appropriation always causes me some dilemmas, but in popular culture everything is made for us to use it and not be afraid of it, as long as it is with a certain sense and respect.
In 'Big Crunch', a joyous chorus announces that "capitalism has entered the implosion phase." A wish more than a statement?
Obviously it is a wish. The song is almost a pamphlet, but, even though it is political, it is the most luminous on the album. Because it is not necessary to identify political song with solemn or excessively serious song. The authors I like have that light and a certain sense of humor: Phil Ochs or Billy Bragg.
The physical disc includes a song in Asturian, 'Muerre'l branu', which is an adaptation of 'Summer's end', by John Prine.
An anti-loneliness song. I really wanted to work with the Asturian poet Pablo Texon and have him do the adaptation, which is a bit free. I like the adaptations where you make the song a bit of your own. It has happened to me with my own songs, like 'Vinu, cantares y amor', which Anari wrote in Basque. The songs, once you make them, no longer belong to you at all. That's how popular music was for millennia, until copyright and jealousy over authorship arose. "I have been learning to work with women. You realize that with them the work dynamics are different"
Copyright corresponds to a progressive tradition, the protection of creators.
I understand them that way, but they have a bad part. They should serve to protect authors from the most predatory agents in the music industry, which are publishers; for me, the most parasitic part, which is limited to engulfing rights and accumulating repertoire. When we all started, we all signed leonine contracts, in perpetuity, with publishers who later sell your songs. I have songs that I don't know where they are.
A woman, Juliane Heinemann, has joined his band for the first time as a guitarist. Does that represent a change in the way you work?
I have been learning to work with women. When I made the album with Christina (Rosenvinge) I realized to what extent the world of music was macho. You realize that with them the work dynamics are different. Among men there is a kind of "let's see who pees further." You never stop learning.