Nacho Monreal hangs up his boots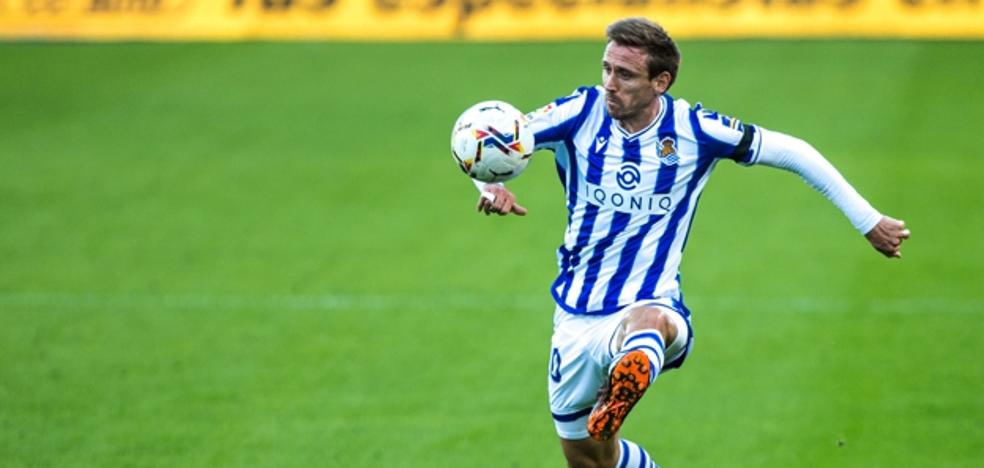 Withdrawal
The Navarrese side, who was without a team, confirms in a video on his networks that the knee "does not give more" and he retires from professional football
Nacho Monreal announced his retirement from professional football on Tuesday in an emotional video on his personal Instagram account. The Navarrese left-back, who was without a team after finishing his contract with Real Sociedad this summer, has been forced to hang up his boots due to recurring problems with his right knee that have already made him stay away from the pitch for the entire Last season. Said physical problems presaged that he could be facing his last year as a professional player, although it was not official until this morning.
Monreal has been important wherever he has been. Since he arrived at Real in 2019 for a symbolic price from Arsenal, he contributed experience in a very young team and in a project that he had barely started. He played 69 games dressed as a txuri-urdin, he took over the position of left back since he arrived - he scored a goal in his debut - and was a key piece in winning the Cup title and two consecutive European appearances.
Before, Nacho Monreal debuted in Osasuna as a professional player until 2011 when Málaga signed him to play in the Champions League. His longest period was played at the English Arsenal, where he played seven seasons. There he won three FA Cups and three other Super Cups. In total, he leaves football with 516 club appearances and 22 senior caps behind him.