Nacho Guerreros: «We have not gotten used to the world not being ours»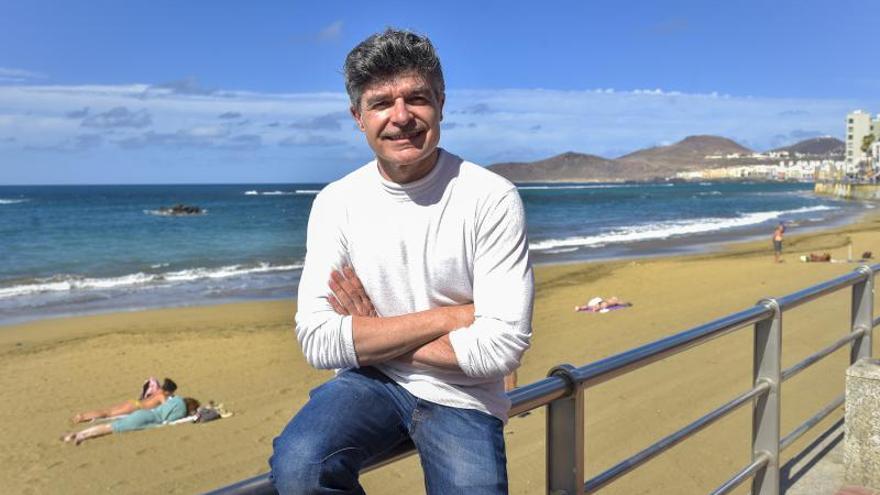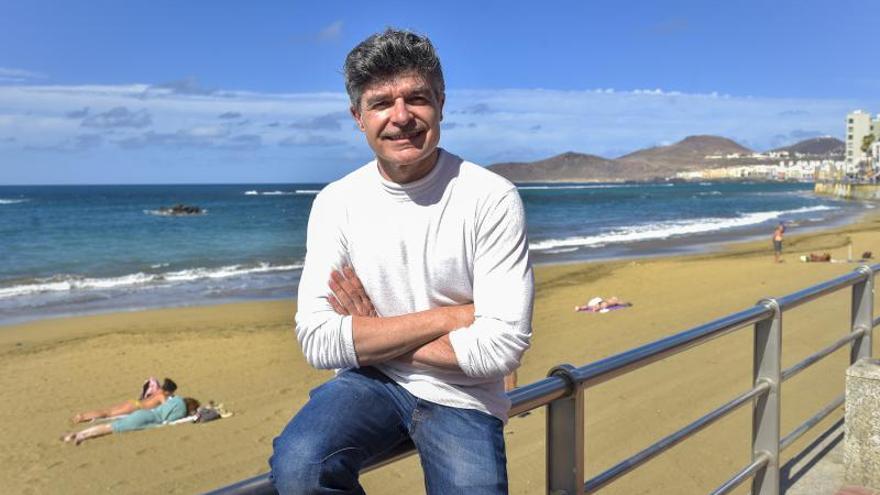 nacho warriors He has carved out a long-distance career in his 30 years as an actor. He is now resting after talking in a circle with the students who have attended the theater course given by Zenit Studio. He would prefer to have a little more time to visit the island, but he does not stop working or fulfilling commitments. popular by series the one that is comingbring the play broken toys to Ingenio as the only event on the island within the State Program for the Circulation of Performing Arts Shows Friday 18 at 8:30 p.m. at the Federico García Lorca Cultural Center. will embody Marioa young man who leaves his village and meets Dorin, a transsexual woman that opens his eyes to his own identity in the Spain of the 1950s.
After such a convulsive time, they returned to the tables and bring Broken Toys to Ingenio. How have they handled it?
The tour, fortunately, picked up after the pandemic very well. We have been with this work for a long time and this is the first time here, in Gran Canaria. We come with the illusion of bringing something that has not been seen before: a work in which I fully trust because I have been representing it for four years and of which I am very proud.
How has Mario's character evolved?
All the characters evolve in the same way that one does in life. Although the characters are fiction, they tend to grow by repeating themselves. If we saw the first time that we represent it and now, there are completely different things, not only of the characters but of the form. It has gotten better and has a weight that it did not have before.
Precisely at a time when these civil rights are once again being questioned, what is the public's perception?
In all the places we have gone, both inside and outside of Spain, he has been very well received, since he is treated with absolute respect by these people and others. We are discovering Mario in transit to his happiness. His happiness is living as a woman in a time when he was penalized, prohibited, when you were imprisoned or beaten up. Fortunately, we live differently.
Although there is still a response to diversity.
Different is always annoying. We have not gotten used to the fact that the world is not ours, but of many people. A citizen can dispose of his mind, his body and his way of dressing as he really wants.
The point of no return
What to do when the other does not let us show ourselves as we want, as it says in the play?
I am concerned that I am happy. There everyone. The problem is theirs, not mine. I don't feel judged. I go my own way in all aspects of my life. I remember when I said that I wanted to be an actor, sometimes they would have those questioning looks on me because it seemed impossible to them. But since I am a stubborn person and I insist on getting what I want, well, until I got it, I didn't stop, nor am I going to stop. We're only here once, that's also a phrase from broken toys.
Can broken toys be completely repaired or is there a point of no return?
There is a point of no return. When we were preparing this work, we spoke with Fundación 26 De Diciembre which works with older transsexual people. They began their transition during the Spanish Transition. They had a lot of difficulties in terms of employment and marginalization and there were many broken toys... Many more than people think. They were disowned even by their own families and, later, when they die, nobody misses them. So they are completely hidden. Society made life impossible for them and they themselves were somewhat to blame for disappearing since they self-destructed as there was no other possibility. There was no way out beyond prostitution or the cabaret. They did not have a happy ending.
The transition from town to city reflects freedom in a multitude of pieces. What will happen now with the young generations that return?
Everything has changed, although one feels freer and goes much more unnoticed in a city than in a small town. However, there has been an opening and, despite the road ahead, the law has prevented transsexuals like Mario or Dorín from ending up dead. In our country there are no longer concentration camps to lock up people who are annoying. They shamed decent people, what is it to be decent? In that we have evolved.
Social networks?
The coward is the one who hides. It is very easy to insult by a social network. It cost me, but there is no greater contempt than not showing appreciation. It crashes and that's it.
Do you prefer to be an actor or a producer?
I really like being a producer, but my vocation is to be an actor. It already was when I was born; and the producer was an addition to the theatrical offers that did not arrive. Thanks to the series, I would not have been able to have the economic stability and great visibility to become my own producer, buy my house, and thus manage my own projects and co-manage those that are interesting.
On the popularity of the series, do you enjoy it or do you prefer to stay out of it?
I don't want to stay away. The one that is coming is essential in my career, although I consider myself a theater actor more than television or film. This series was my definitive accolade towards the general public and I am very happy with it. He has given me everything I have professionally and, if they don't kick me out, I'll continue there.
The lottery that never was
You are in a very sweet moment. From that lottery…?
The lottery has been told so badly. It seems that I was able to buy my trade with that money. I had been in Madrid for ten years, I had done my things as an interpreter, I had studied, and that lottery helped me to ask my father for a loan to buy the rights to a play that interested me, but I did not become an actor for the lottery. Also, I try to deny it every Christmas, since it gets worse and worse. I already have another video prepared to deny it.
It has a black legend.
With money you cannot buy a trade. It is impossible.
What do you recommend to future performers?
I am quite realistic. There is a lot of connection, intrusiveness, dedazo or imposition of distributions in the television networks that produce in the cinema. It is a bit what happens in the country: the dedazo is the order of the day. But, when you have a clear conscience and have always worked without patting anyone, it is more rewarding. To them, I recommend that they work, that they go out and, if this is your vocation, it is impossible for you to abandon it.
Regarding the Statute of the Artist, what do you think?
Let's see if it is approved. Everyone has statutes and we lack ours. Artists have a very important job: to entertain people. Something very nice strikes me: many people on the street tell me that I have saved them from depression or that they are alone and forget when they see us. That is the best prize they can give you: affection.
A wish to fulfill?
Many. I keep the personal ones. Regarding professionals, I would like to be an international actor, both in Mexico and France, and continue my career in Spain.